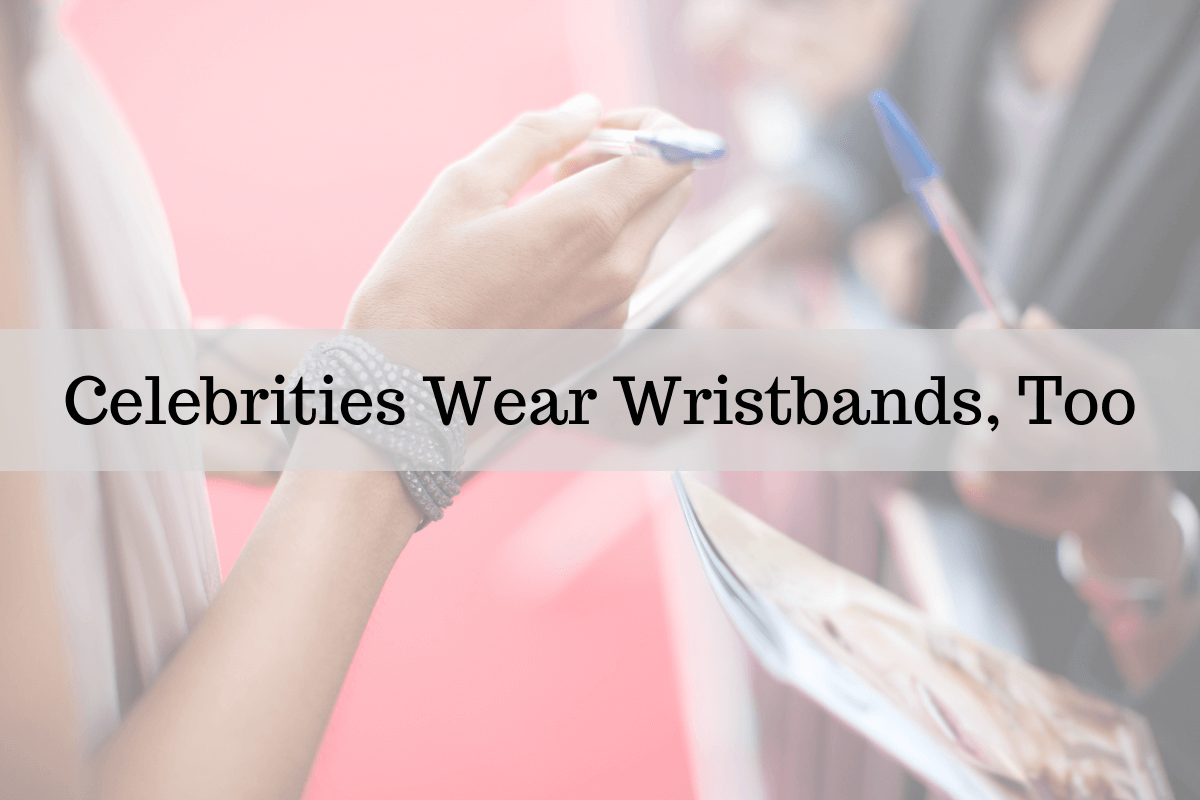 Gucci. Prada. Givenchy.
Wristbands?
Every time a celebrity goes out in public, big name brands adorn their wrists, feet, torsos. The best of the best is on high-caliber of society.
So how do we react when we see them walk out with wristbands?
We all know that wristbands can be used for any occasion or event, and we know that anyone can wear it. But it's wonderful to see our idols sporting a bracelet promoting a brand, message, or story.
Here are five instances when celebrities wore wristbands, too:
P. Diddy
He is an icon of the music industry. His net worth is about $820 million. Yet, on his wrist, he's wearing a simple wristband!
But, in all seriousness, it's satisfactory to see famous people sporting messages and raising awareness just like we do.(1)

Andy Samberg
Our next example is Andy Samberg.
Below, he's seen with Sandra Oh, smiling as they pose at the Golden Globe Awards red carpet. But on his left wrist is a "Time's Up" wristband, a silicone bracelet to raise awareness of sexual assault and harassment within Hollywood and other major industries. This is a wonderful example of how a wristband can impact the community around you - an impactful movement inspired the declarations and revelations of countless sexual harassment/assault cases.
No matter what the event is - whether it's award shows, concerts, or promos - wristbands can serve a purpose no matter how big or small of a person. They can mark a time in history or signify an important event, and the Time's Up movement is a great example of such.(2)
One Direction
As the next biggest boyband to rival the likes of NSYNC and Backstreet Boys, One Direction also showed their support via wristbands. They are seen posing with their "Believe in Magic" Children's Charity wristbands, where they've donated several times through their concerts and other events.(3)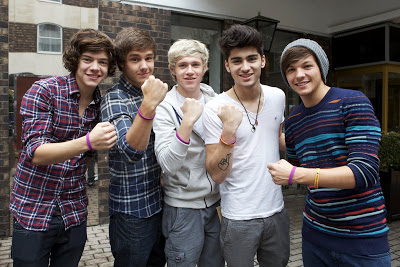 Lance Armstrong
Lance Armstrong was, essentially, a pioneer in the wristband game. He founded the LIVESTRONG foundation in 1997 as a way to raise awareness for cancer. It significantly impacted him while he was road racing in the Tour de France, wearing LIVESTRONG wristbands at the time. It soon then transformed into a symbol of strength for those affected with cancer and skyrocketed into popularity, adorned by athletes and supporters everywhere.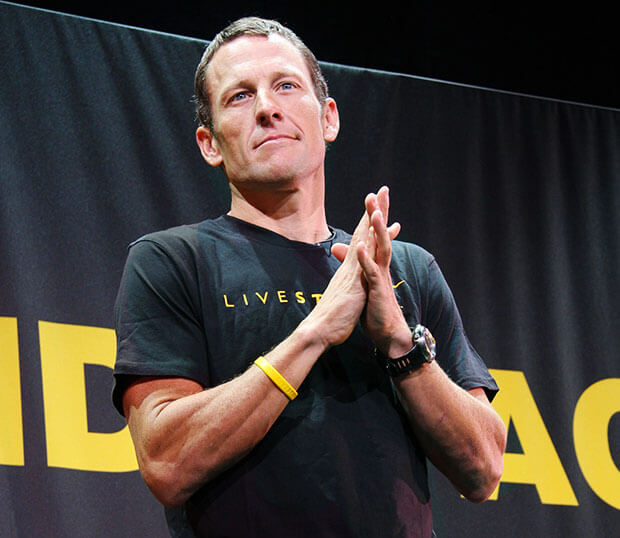 Athletes
And, last but not least, athletes are our biggest example of wearing wristbands. From Lebron James to Cam Newton to Kobe Bryant, wristbands cover their wrists from game to game. They do so to promote a message, support a team through their colors, a cause they're supporting, or as a contract to gain more publicity. This is easy to encourage awareness and to show fans who/what he is supporting.
A popular example of a universal wristband most athletes are wearing are the "Never Give Up" wristbands from the We Keep You Motivated company. They were originally inspired by athlete Giannis Antetokounmpo, as seen in the photo below.(5)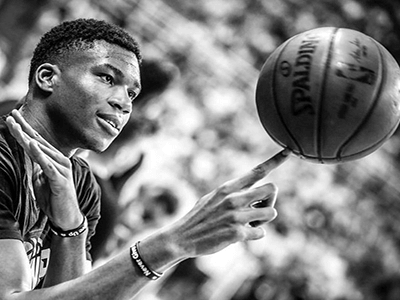 Final Thoughts
To conclude, celebrities are just like us (as corny as that sounds). You can wear wristbands with a message just like them. Don't hesitate to order your wristband today
Resources: