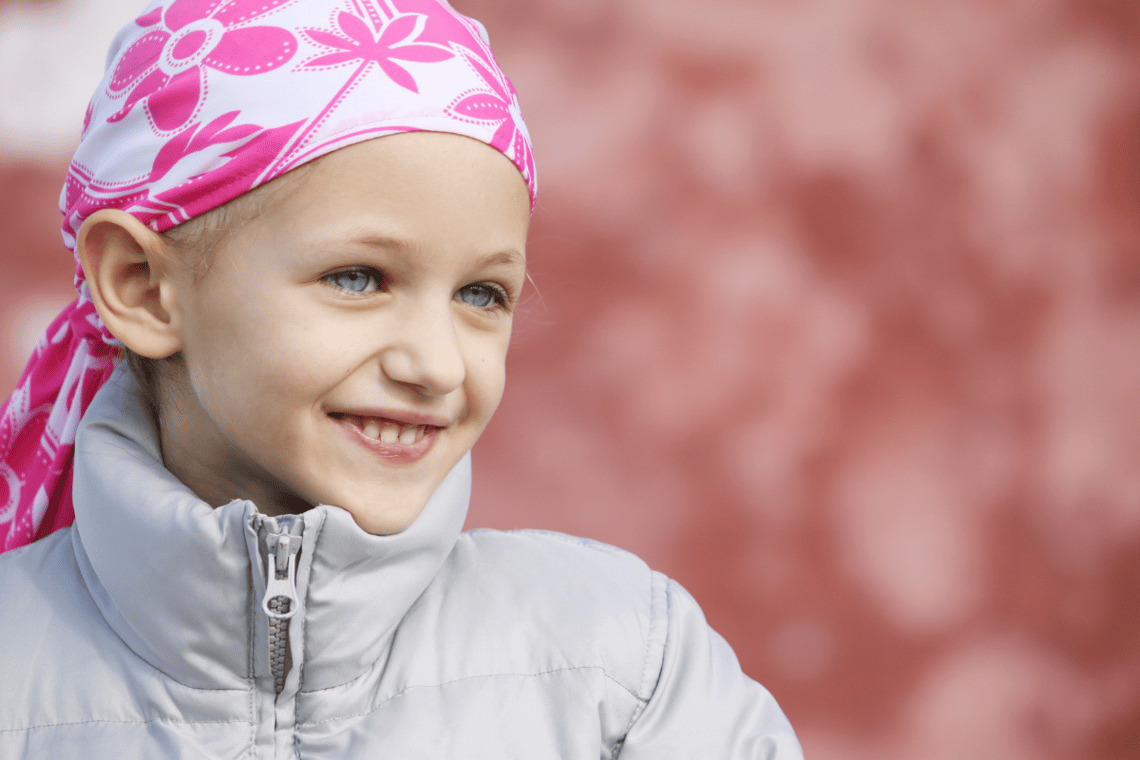 When people think of superheroes, they think of Batman. Superman, or Spiderman. Maybe even Deadpool. When I think of a superhero, I think of a kid with a gold ribbon near his heart; I think of a child with cancer.
No amount of lollipops, stickers, or toys can keep malicious cancer at bay. It is as cruel as Darth Vader and as wicked as Lord Voldemort.
But with every worthy foe comes a hero. One that is able to withstand the horrors of an illness with a toothy smile and mismatched socks. This hero is a child, and they can do the impossible.
Tragedy strikes behind hospital doors, but with the help of mighty doctors, nurses, and volunteers, these children face the future of becoming patients head-on. But it can't be just up to them. The more we know about it, the more we can fight it.
Here are some tidbits and facts of childhood cancer below.

Awareness

Causes

Common

Symptoms

Facts Families
What Is Childhood Cancer?
Childhood cancer is, simply, cancer that affects children. This cancer is represented by a gold ribbon and September is National Childhood Cancer Awareness Month.
Much like adult cancer, it involves rigorous treatment and extensive medical care. However, whereas adult cancer is treated with oncology, children receive a specific type of treatment - pediatric oncology - since most treatments geared for adults involve harmful toxins that course through the body.
The main kinds of cancers within children are as follows:
Leukemia - cancer in the blood
A tumor in the central nervous system (brain and spinal cord)
Neuroblastoma - cancer in certain types of brain tissue
Lymphoma - cancer of the lymphocytes, infection-fighting cells
Rhabdomyosarcoma - cancer in the muscles attached to bones
Retinoblastoma - cancer in the retina of the eye
Bone cancer
The Best Way to Build Awareness
The fact that you're here on this site means you're already on the fast track to raising awareness! In addition to informing yourself about childhood cancer, you can also donate to local foundations and drives, share your own personal story about childhood cancer, or even starting your own fundraiser.(1)
Volunteering at your local hospital is also a great way to connect with others and raise awareness. Interacting one-on-one with your town's childhood heroes can make a permanent, and lasting impact, that is much more personal and powerful than interacting online or virtually.
Lastly, various organizations have been formed, such as Alex's Lemonade Stand Foundation, which is curing childhood cancer one cup of lemonade at a time, and Gold in September, a non-profit that helps raise funds for kids with childhood cancer.
What Causes Childhood Cancer?
Much like most cancers, there is no root cause known. With childhood cancer, the cause is unknown, but about 5 percent of all cancers in children are caused by an inherited mutation.
Most cancers in adults are easy to trace back to the cause due to the aging and long-term exposure to cancer-causing substances. For children, it's hard to determine what they were exposed to have caused cancer since their exposure has been limited due to their young age.(2)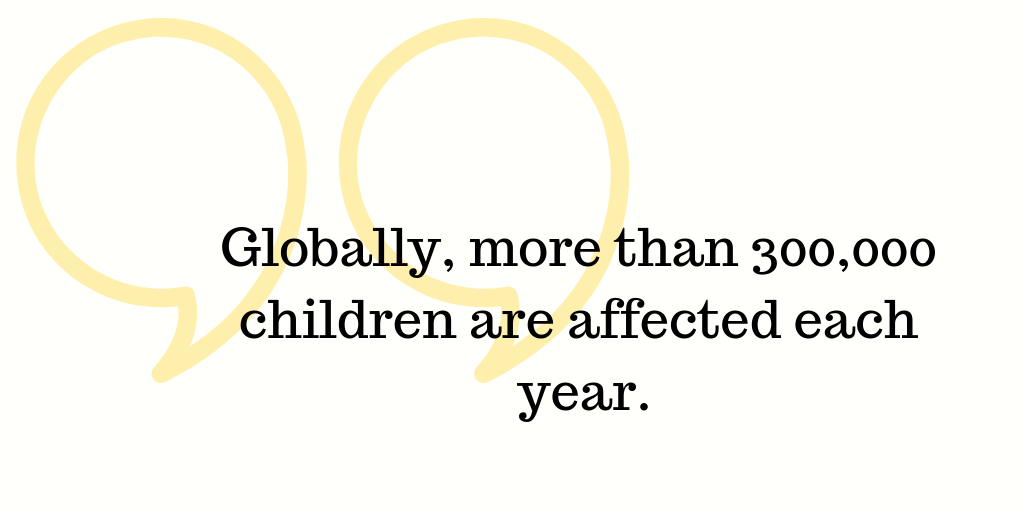 How Common Is Childhood Cancer?
Childhood cancer is rare, but it still happens, and it is aggressive. According to the American Childhood Cancer Organization, there are an estimated over 15 thousand children up to age 19 who are diagnosed with cancer in the United States, and globally, there are more than 300,000 thousand affected each year. (3)
What Are the Symptoms of Childhood Cancer?
There are different kinds of symptoms for each cancer, but the overall signs expand across each disease. (4)
Weakness
Fatigue
Headaches
Lumps in the body
Pain
Fever
Weight loss
Because each cancer has its own symptoms and there are far too many to list, I recommend researching the symptoms of the cancer personally affected by you or your family.
These cancerous symptoms seem identical to any bacterial or viral infection, so don't hesitate to take your child to the doctor and rule out cancer. It may seem far-fetched but a horrible disease can be disguised by a less harmful infection.
Interesting Facts on Childhood Cancer
Despite cancer being fatal to all humans, there can be some interesting takeaways, especially on the topic of childhood cancer
Here are some facts, as provided to you by NCFR.org.
Every two minutes a child is diagnosed with cancer
The types of cancer that develop in children are different from the types that develop in adults.
Most common type of cancer in children is leukemia.(5)
How Childhood Cancer Affects Families
Cancer affects families to an enormous degree, resulting in lifestyles to drastically change. Different emotions circulate throughout the path of the child's illness, including fear, anger, anxiety, guilt, and stress.
The couple's personal relationship can be affected. Some parents fully focus on the child's diagnosis and ignore their intimate bond altogether. Their work lives may be negatively affected as well.
However, not every experience is negative. It could lead to a stronger familiar bond, growth emotionally, mentally, and spiritually; faith, and courage among family members.
Every cancer experience is different just like every family is different. You may feel overwhelmed and happy or anxious and sad. There's no textbook reaction to a child's cancer diagnosis and journey. (6)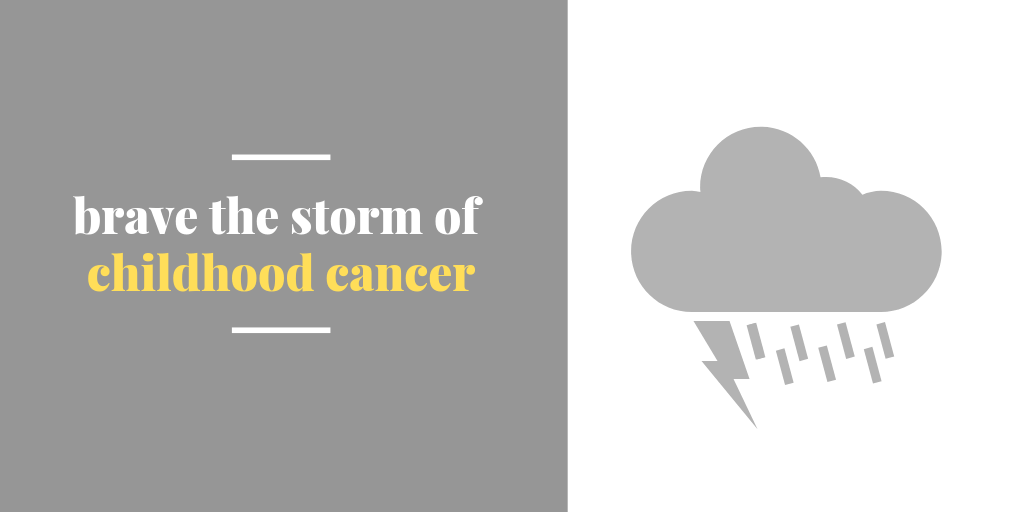 Final Thoughts on Childhood Cancer
There is hope. Last year, the World Health Organization announced the WHO Global Initiative for Childhood Cancer. This would aim at increasing the survival rate to at least 60% by 2030 for children with cancer. This would save one million lives.(7)
By raising awareness, we can help a young hero brave the storm of childhood cancer and look forward to a future where there is no cancer at all.
Order your Childhood Cancer Awareness bracelet today with Rapid Wristbands, share your cause on social media, and help raise awareness with us!
Resources:
Children Cancer Research Fund (1)
Top 5 Pediatric Cancers: The Warning Signs (4)
National Foundation for Cancer Research (5)
The Effects of a Child's Cancer on the Parents' Relationship (6)