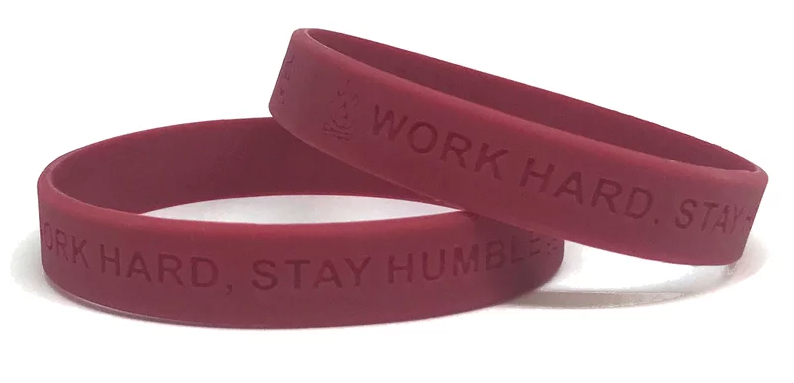 You can now order up to 500 debossed 1/2" wristbands and have them in...
3 Business Days!
For example… order by Noon (12:00 PM CST) on Monday, and you can have them by the end of the day on Thursday.
These put the rapid in Rapid Wristbands!
Some important points to keep in mind:
Requesting a digital proof will affect your initially requested delivery date. Delivery will be 3 business days after approval of proof.
CAN NOT be combined with any other offers such as "Buy 100, Get 200 Free".
Some additional options not available including Inside Message Printing, Customized Individual Bagging, and Keychain Conversion.
Only 1/2" Debossed Wristbands qualify for expedited shipping.
Not available for international orders. U.S. orders only.
HOW TO PLACE AN ORDER
Using this link will take you to our order page with the proper selections already made for you…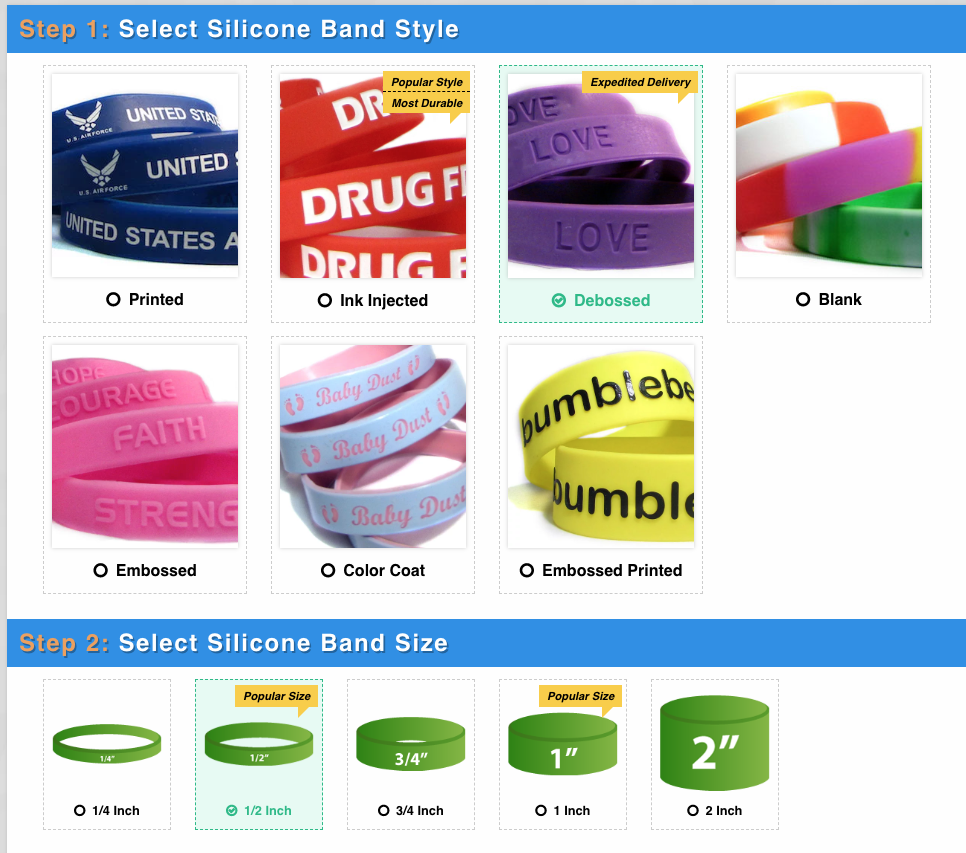 Next, pick a color and the amount you'd like to order…

Now we get to the fun part! Designing your custom band is easy!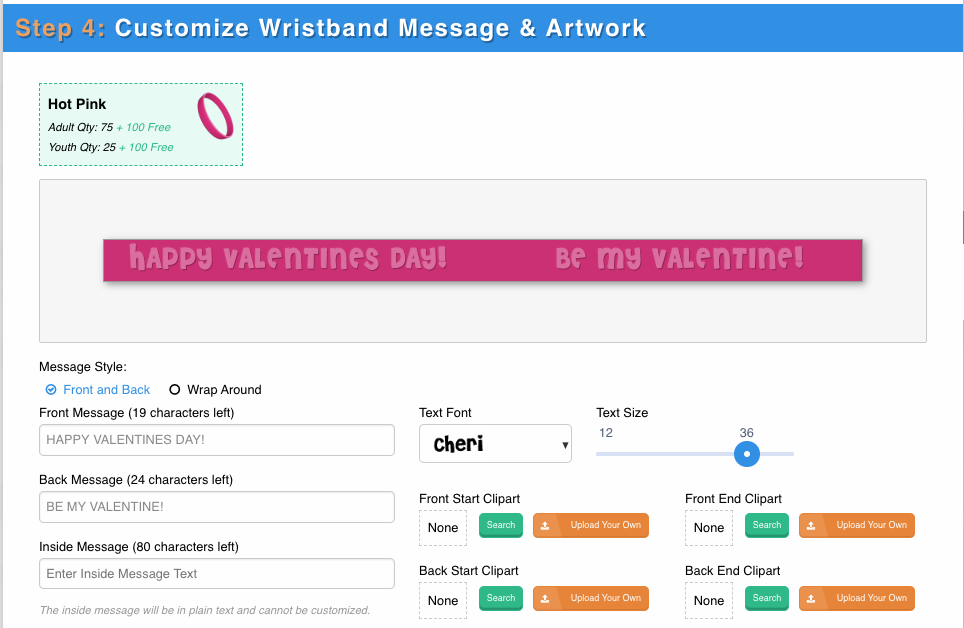 Next, choose the Expedited Shipping option....

Finally, add to cart, and proceed to the payment page.
Easy Peasy, lemon squeezy.

Ready? ORDER NOW