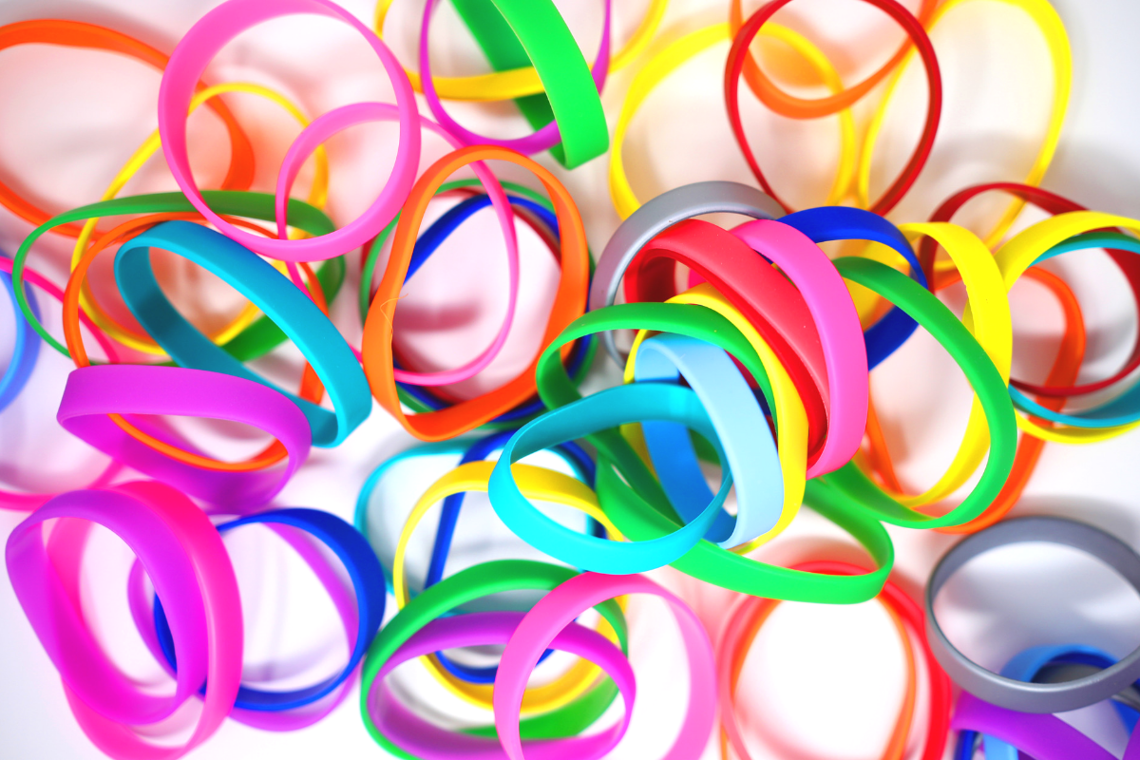 Big or small, bright or dark, wristbands come in all shapes and colors much like the ones above. But did you know they also come in different styles?
Most of our customers who request wristband orders from us ask for a wristband, and don't mention what kind they want. This is when we get to tell them that they can choose from 8 different styles!
Below is a list of all 8 wristbands that we offer at Rapid Wristbands. Take a look below and see what we have to offer!
Printed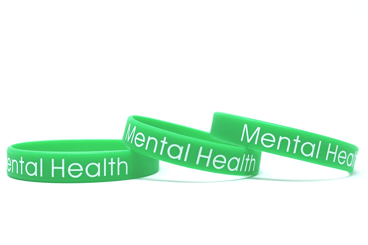 Printed wristbands feature a custom-made message or artwork printed directly onto the silicone band. While this is an effective option, it's important to note that since the ink is only printed onto the silicone, daily wear and tear such as swimming, showering, or friction can fade the message over time.
To avoid this, we recommend ink-injected, embossed, and debossed bands if you want to put a message on the wristband.
Debossed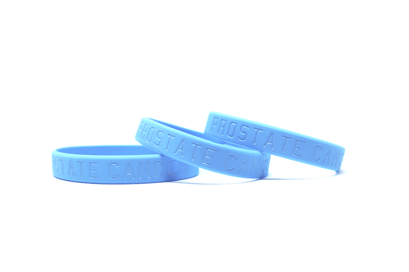 Debossed wristbands take it a step further by having the message engraved into the band. With the message engraved, the band becomes more dynamic, more permanent than your average printed wristband.
Ink Injected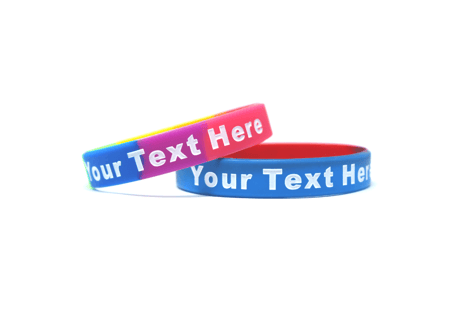 This style is our most popular style. Unlike printed wristbands, where the message may fade quickly, ink-injected wristbands keep the message for a long while. With its debossed style, ink is injected into the band, protecting it from the outside world.
Embossed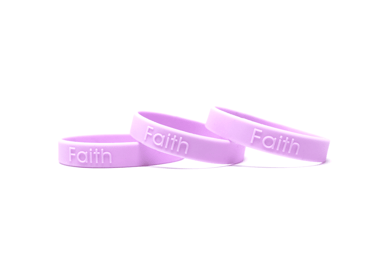 Embossed wristbands are the opposite twin brother to debossed wristbands in that they feature a raised message rather than a carved message. This means that the custom message will last for a long while.
Embossed Printed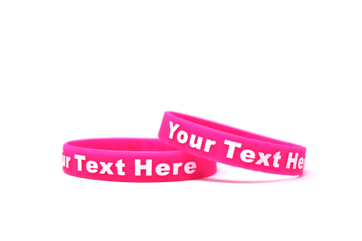 Embossed printed are embossed wristbands with printed text onto the band. The ink on this band may rub off quickly since the raised aspect of this band enhances the likelihood of wear and tear. However, this style will last longer than the normal printed bands since the embossed lettering underneath the ink can never fade.
Color Coat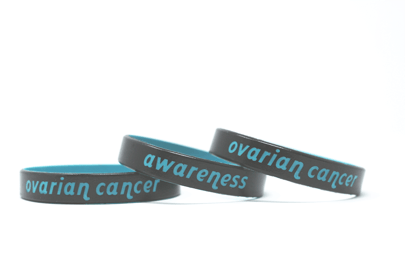 Color coat wristbands are our unique version of wristband. The band consists of two layers of silicone, each one a different color. The color inside the band shows through the outside of the band to display the band's message.
Blank
Blank wristbands are our simple, yet stylish band option. These wristbands come without writing or an image. They are high-quality bands with high-quality designs. You can order not one, not two, but up to three colors for your wristband.
These bands are popular for schools and organizations. They can be used for sorting, color coordinating, and organizational efforts.
Tyvek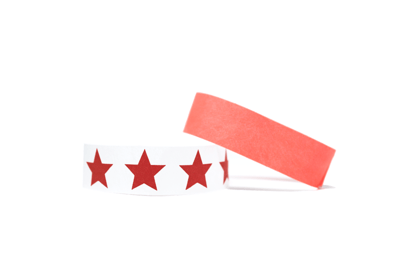 Tyvek wristbands are the best option for summer events such as festivals, concerts, and other high-functioning events.
Tyvek wristbands are the king of wristbands. Since they are made from Dupont material, these bands are impossible to rip during events, but easy to cut afterwards. Not to mention they are equipped for any waterproof function.
If you want to order your blank, Tyvek, printed, embossed, debossed, color coat, or ink-injected wristband, just click the link below!