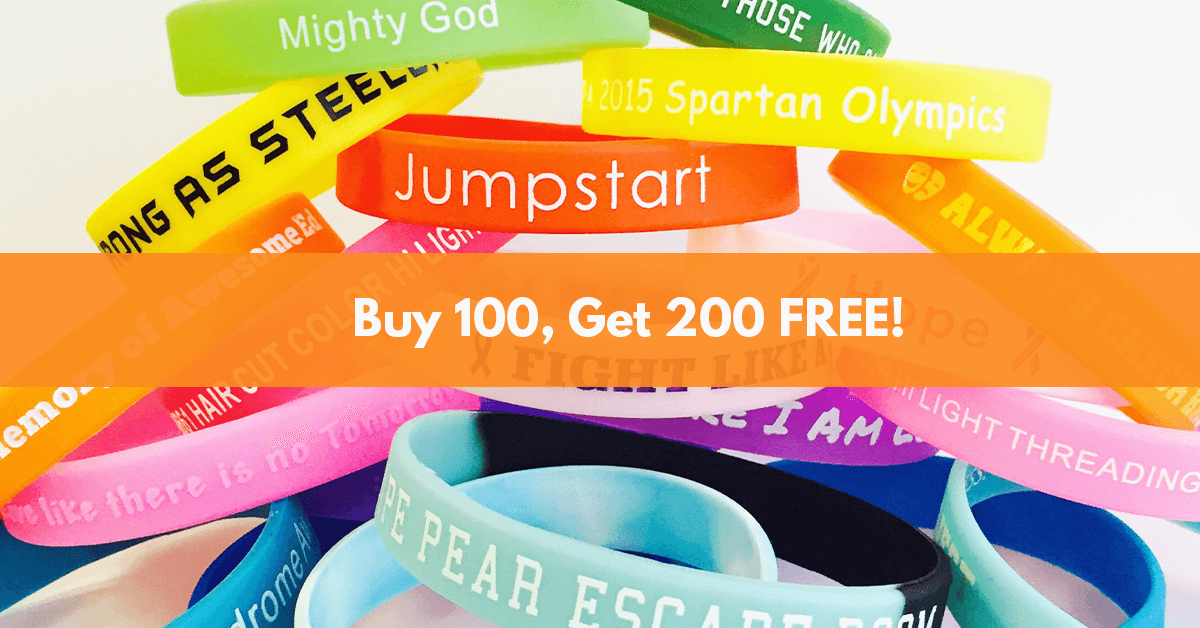 Welcome to Rapid Wristbands!
We are the premier supplier for silicone custom-made wristbands based in the Houston, Texas area. Our experience and expertise have designed over 150,000 unique orders that are guaranteed to be durable, long-lasting, and cost-effective. We are here for your special occasion, event, organization, team, school, etc...
Unlike most wristband companies, we care about you, your experience, and your wristband. This blog is designed be a reference during your Rapid Wristband journey. Since most customers order wristbands for foundations and awareness organizations, we will do our best to help inform and bring forth awareness to our customers.
With Rapid Wristbands, it's more than just a wristband.
What We Offer
As mentioned above, we produce high quality 100% custom silicone wristbands and ship to customers locally and around the world. Unlike our competitors, there are no minimum orders required for orders and shipping, and the promotional use of custom wristbands are limitless.
In addition, we have the copious amounts of color choices, fonts, and designs to meet your needs. Our art selection includes more than 100,000 symbols and icons, so you're always able to find the perfect emblem for your wristbands or upload your own.
All of our silicone wristbands are 100% latex free.
If you order 100 silicone wristbands, we will give you 200 free at no additional cost.
If you're planning to have an event, we also produce perforated customizable paper wristbands for events, Tyvek Wristbands, which are made durable and waterproof. They are tough to rip or slip off, but easy to break or cut off once the event is over. We carry ink injected, imprinted, printed, debossed, embossed, color coat and blank wristbands.
Why Choose Rapid Wristbands?
"I was very happy with our wristband order - they look great and fit nicely for all different sized wrists. We are using them at our 40-year class reunion this weekend. Our online ordering was easy, the price was appealing and the speed of delivery was super! I'd order from RapidWristbands.com time and time again!"- Rapid Wristbands Customer
It's simple. We are the best! We have a quick production time with the best customer service.
And best of all - you can find the highest quality of custom wristbands right here. With our easy-to-use, user-friendly website, we have designed easy steps to help you create the perfect unique wristband here on our order page.
Are you ready to invest in wristbands? Don't wait. Order your wristband with a message now!