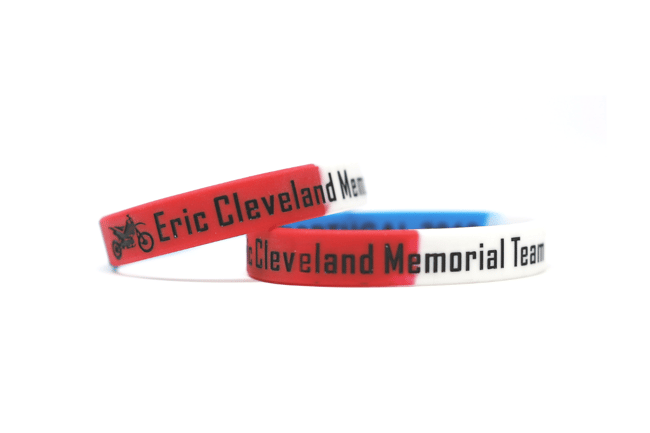 At Rapid Wristbands, we value the story behind a wristband because behind each wristband is a kaleidoscope of memories. The impact of the event can fall in a wristband.
In the past, we've had many different kinds of wristbands inspired by events. For example, we've had the Houston Zoo use rubber wristbands for their patrons who go to their once-in-a-lifetime Dinosaur exhibit, and we've even had one gentleman purchase wristbands for his protest against horse racing.
This time, we made wristbands for the Eric Cleveland Memorial Team, a motocross non-profit corporation that grants opportunities for those that dream to race.
Eric Cleveland and the Eric Cleveland Memorial Team
It all started with Eric Cleveland, a man who simply loved to ride. Riding his dirt bike was the sport of his life. So much so that his goal was to go Enduro Riding, the pinnacle of motocross. In 1996, he qualified for the first time for the Finland ISDE (ISDE means the International Six Day Enduro).
But because of financial reasons, he couldn't go.
He never wanted this to happen to another person. Qualifying for their dream and because of a small shortcoming, they couldn't live it, was heartbreaking to him. This is why the Eric Cleveland Memorial ISDE Team 501 (c)(3) non-profit was created.
Eric Cleveland was a well-lived, well-loved human. He raced in ISDE's across the world, including Italy, Finland, Australia, and Chile. He sponsored and paid for all the women's entry fees throughout the race seasons at Sandy Clam, Oregon Dirt Park. He also mentored riders, especially kids.
In 2013, though, tragedy struck. Eric was diagnosed with Stage 4 Adenocarcinoma at 41, and passed away soon after. But not two weeks prior to his death, he did his last ride with friends at Mt. Rainier.
Even in the face of death, he rode.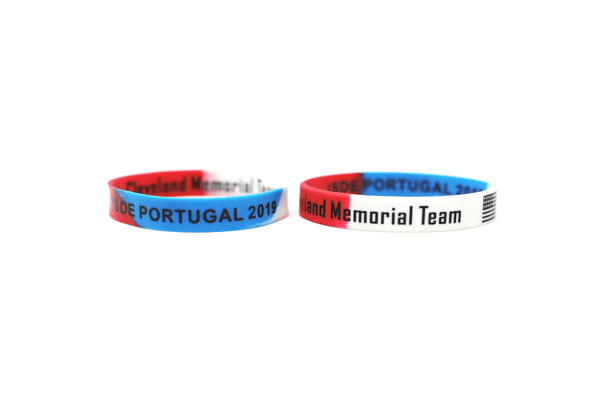 The 2019 Team
Because of Eric's legacy, racing lives on in his name. This year, three men - Austin Serpa, Nic Garvin, and Kevin Dejongh - are this years qualifiers for the November 2019 race in Portimao, Portugal. If it wasn't for the Eric Cleveland Memorial Team, these three outstanding individuals wouldn't have been able to go. Only a handful of people can qualify each year, and only the most passionate, dedicated individuals qualify for the Eric Cleveland Memorial Team.
You can follow them on Facebook and keep up with their social media for updates on their race!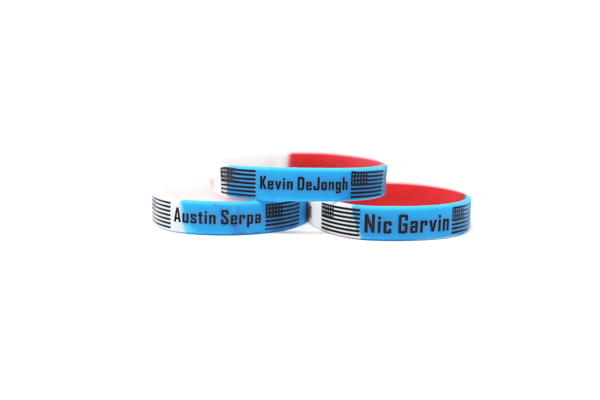 Final Thoughts
We make wristbands because everyone has a story. Eric Cleveland's story is one of dedication, passion, and perseverance. Eric Cleveland rode his bike from the time he was 7 till he was 41. Through financial and health issues, he rode. We are so glad we were able to share his story.
If you were inspired, or would like to order a wristband, click the button below to order your custom wristband today!