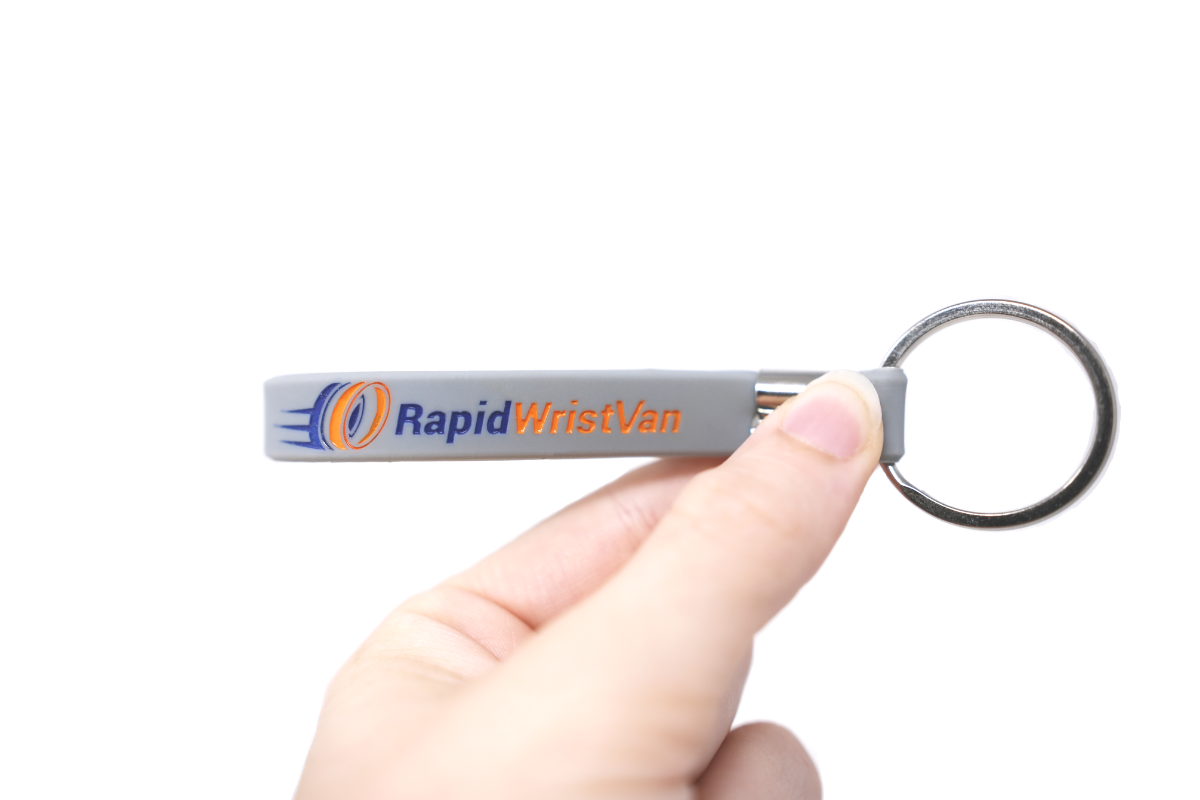 From Tyvek to silicone, ink-injected to vinyl, we got you covered for any wristband need. We have different colors, logo and art options, and many other styles. It's safe to say we are custom wristband experts. But did you know we also sell keychains?
For only $0.25 cents, you can turn your wristband into a keychain! Wristband keychains are perfect for gifts such as party favors, giveaway items, stocking stuffers, and wedding favors. They are small enough to be brought anywhere, handy for quick-and-easy to grab and hold, and customizable for your personalization desires.
This is how it works: the custom rubber wristband is folded in half, stamped together with metal at the end of the band, creating a mini silicone loop, and then a metal ring is placed through a loop at the end of the band. From there, you can attach any keys or accessories to your wristband keychain. Any customizable band can be converted into a keychain, and there is no minimum - you can convert as little as one band into a keychain. You can even size down the font to make it fit.
It's important to note that the keychain upgrade only works with ½ inch band size with a wraparound message. Any size smaller or larger may not work with the upgrade. Adult sizes are also the only sizes that can be made into keychains.
You can upgrade your keychain when you order! It will be featured in the Additional Wristband Order Option at the end of the Order page.
Don't buy your keychain somewhere else - get it while you order your wristband! Click the button below to order yours today.