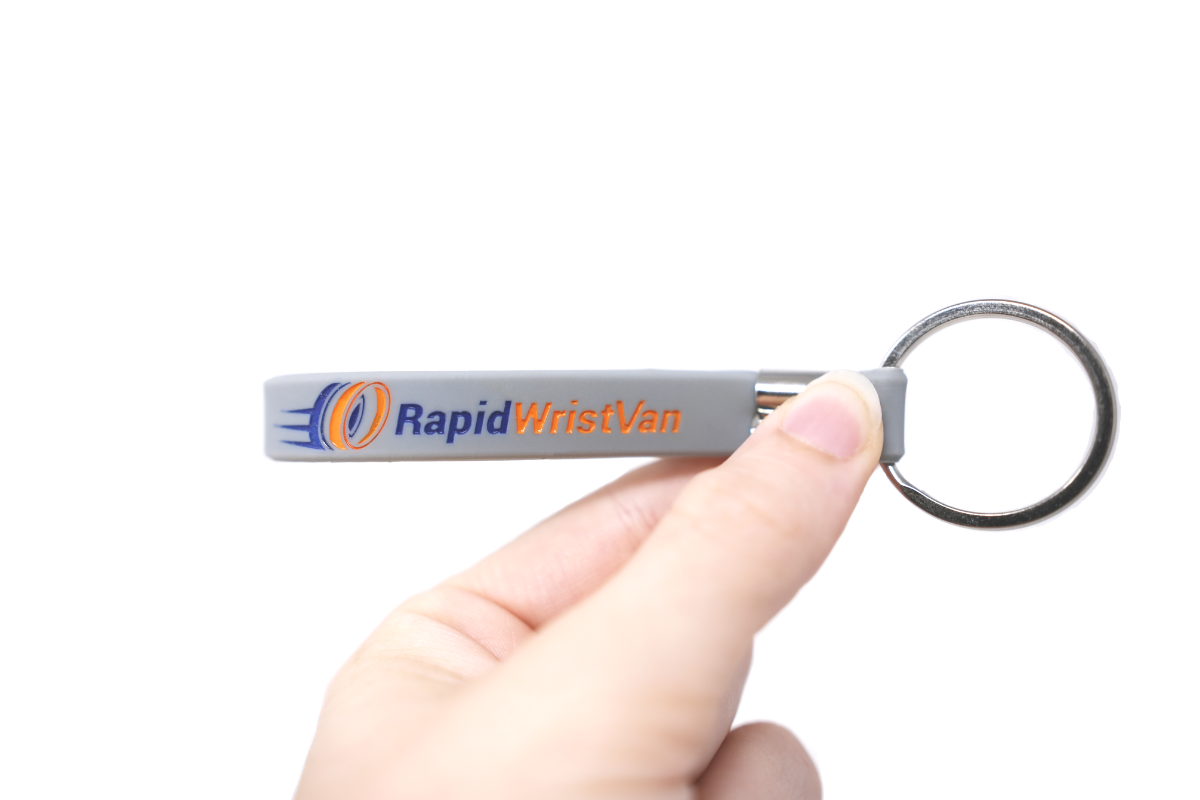 Did you know we also sell keychains?
For only $0.25 cents, you can turn your wristband into a keychain! Wristband keychains are perfect for gifts such as party favors, giveaway items, stocking stuffers, and wedding favors. They are small enough to be brought anywhere, handy for quick-and-easy to grab and hold, and customizable for your personalization desires.
This is how it works: the custom rubber wristband is folded in half, stamped together with metal at the end of the band, creating a mini silicone loop, and then a metal ring is placed through a loop at the end of the band. From there, you can attach any keys or accessories to your wristband keychain. Any customizable band can be converted into a keychain.
It's important to note that the keychain upgrade only works with ½ inch adult size, and you must order a minimum of 25.
You can upgrade to a keychain when you order! It will be featured in the Additional Wristband Order Option at the end of the Order page.
Don't buy your keychain somewhere else - get it while you order your wristband! Click the button below to order yours today.