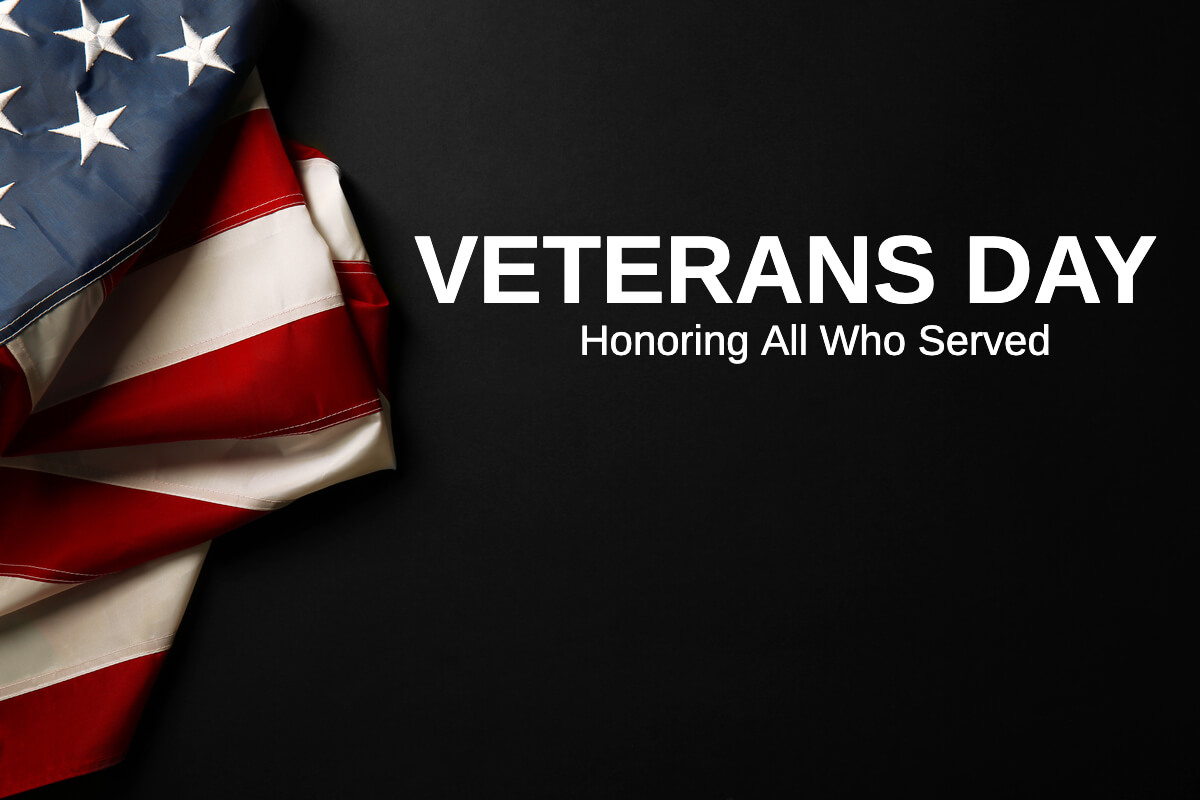 My wife's grandmother, a WWII Navy veteran, has struggled with suicidal thoughts and impulses on and off for the nearly 20 years that I've known her.
We are so blessed that she is still with us, but after researching an order for wristbands that came through our office, I realized just how blessed our family truly is.
The statistic that I came across floored me… according to a 2012 report, 22 people who either serve or have served our country commit suicide each day [1]. I couldn't stop thinking about that statistic, which eventually led to another post on this site about suicide in general.
But, since we are observing Veterans Day (Monday, November 11), we wanted to take time to highlight this important issue, as well as to introduce you to one of our favorite customers that is doing important work.
WHY DO VETERANS COMMIT SUICIDE AT HIGHER RATES THAN NON-VETERANS?
Veterans die by suicide more than twice as often as their civilian counterparts [2], and a Pentagon-funded study sought to find out why.
Through interviews with survivors, they discovered that most indicated a desire to escape extreme psychological pain and suffering, and saw no other way to do so [3].
The number of currently active members of the military diagnosed with mental health issues has also risen 65% since 2000 [4].
Other medical issues found that contribute to veteran suicide were traumatic brain injury (TBI), chronic pain, and sleep disorders [5].
There is evidence to suggest that trauma increases suicidal behavior as well. Some studies have found that combat trauma, military sexual trauma, and PTSD all have a correlation to hight suicide rates among veterans [6].
An extremely heartbreaking correlation is between those who experience trauma from another person's suicide, which has been shown to lead to higher rates suicide sue to traumatic grief [7].
HOW TO RAISE AWARENESS ABOUT VETERAN SUICIDE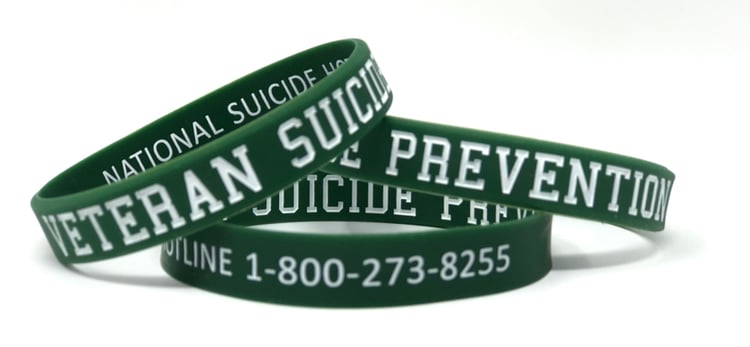 This is an issue in which your efforts can make a huge impact. You could literally save a veteran's life. Politicians are seeking to address this issue [8] [9]and introducing plans to reduce suicide rates among veterans [10].
But you can offer support as well. You could contact your representatives and encourage them to increase support to veterans. You could order wristbands like those pictured above that addresses the crisis, and has helpful information for those who might be feeling suicidal.
Research local options and volunteer for organizations that serve veterans. Join in local walks, fun runs, or other awareness-raising events.
Or simply ask the veterans in your life how you can serve them and their friends as a thank you for serving us.
THE TIL VALHALLA PROJECT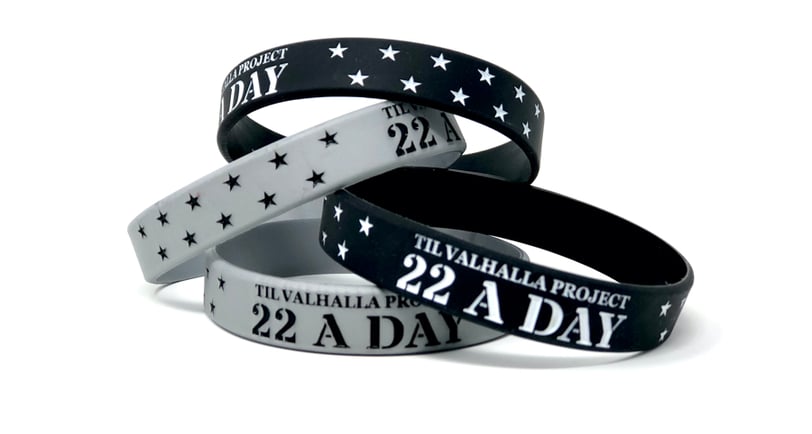 The wristbands in the above picture are the ones that led to my initial research. They did their job very well. I asked, "What does 22 A Day mean," which is what they are designed to do.
They, like every other product sold by this veteran-owned and veteran employing company, exist to raise awareness about the heroes that served our country and then died by suicide.
The proceeds from the products they sell enable them to serve veterans and their families by providing handmade plaques honoring fallen soldiers and veterans, as well as by donating thousands of dollars to non-profit organizations like Mission 22 that offer free treatment and support to veterans suffering from depression and PTSD, saying,
"we will continue to deliver free memorial plaques and donate to charities with every purchase because this will ensure our heroes are never forgotten and their memories will live on forever [11]."
This Veterans Day, consider supporting the Til Valhalla Project.
________________________________________
If you feel you are in crisis, please call the National Suicide Prevention Lifeline.
It is a free, 24-hour hotline, at 1.800.273.TALK (8255).
If you are in an emergency, call 911 or go to your nearest emergency room.
References
[1] "Va Reveals Its Veteran Suicide Statistic Included Active-Duty Troops"
[2] "Veteran Suicides Twice as High as Civilian Rates"
[3] "Study Reveals Top Reason Behind Soldiers' Suicide"
[4] "Study Reveals Top Reason Behind Soldiers' Suicide"
[5] "Suicide in the Military."
[6] "PTSD: National Center for PTSD."
[7] "PTSD: National Center for PTSD."
[8] "President Donald J. Trump Issues a National Call to Action to Empower Veterans and End the National Tragedy of Veteran Suicide."
[9] "Obama Signs Suicide Prevention for Veterans Act Into Law."
[10] "Elizabeth Warren Says She'll Reduce Veteran Suicide by Half in Four Years if Elected President."