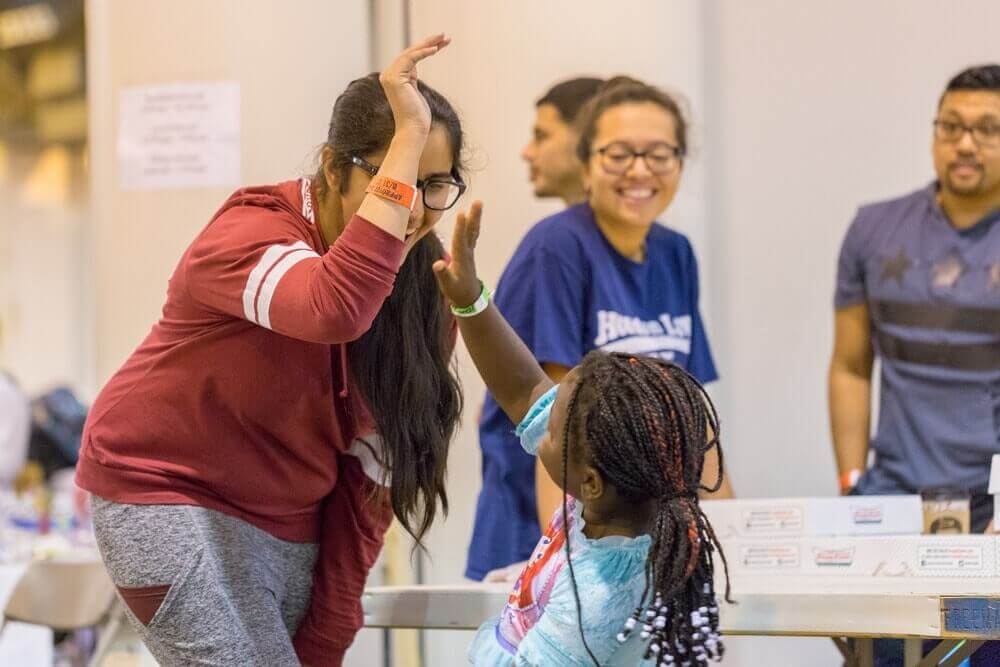 When you think of wristband, does LIVESTRONG pop in your head? What about hurricane research? Well, thanks to their low cost, easy transport, shelf-stable components, wristbands are now the perfect sampling device among researchers and health specialists.
And this season, it's helping Houston's very own residents of Hurricane Harvey.

Reinventing the Wristband's Purpose
A simple wristband can change the course of scientific research. And that's exactly what happened.
The idea of a simple wristband ultimately led to the invention of chemical sampling wristbands. These specialty wristbands were invented by Kim Anderson, Oregon State University professor and director of the Food Safety and Environmental Stewardship Program.(1)
The wristbands created by Dr. Anderson are porous and chemically similar to human or mammal cells. The science is that molecules of contaminants can push themselves into the silicone exactly as they would with cells in the body.
There are alternatives where people can wear a "two-pound battery pack, while a fan pulls air over a solid cartridge, and it is worn for two days," according to Anderson. However, it's obviously "much easier to wear a wristband."
Three Simple Steps To Help with The Research
The silicone wristbands are used to gradually measure chemicals from the surrounding environment.
Chemicals are then extracted and identified by researchers.
Chemical data is compared by researchers to spirometer readings or geographic locations from cell phones.
Benefits of Using Silicone Wristbands
Compared to other devices, wristbands are able to absorb harmful compounds from the air. In NYC, Dr. Anderson's team conducted an experiment on twenty-two pregnant women. The study found that when wearing both a wristband and the battery pack, the wristband proved to be more closely correlated with chemical exposure.
A wristband, of all things!
This research took OSU to Houston, Texas during the aftermath of Hurricane Harvey. Anderson and her colleagues collaborated with Baylor College of Medicine, University of Texas, and Texas AM University to find out exactly what toxic chemicals from the floodwaters Houstonians were exposed to.(2)
Wristband Results
In the weeks following, the results that arose from the study were alarming. Houstonian's level of exposure were concerning, with several being linked to serious health risks such as cancer.(3)
It is unclear if the levels of chemicals were a direct result from the hurricane, but it is certain that with wristbands, this research and testing would have never been possible.
Rapid Wristbands Contributing Towards the Research
Because of our silicone, latex-free products, Rapid Wristbands would be more than willing to cooperate in future research endeavors. We would love to offer any wristband for Dr. Anderson's follow up and for any other study she may pursue.
To learn more about ordering custom wristbands of your own, please visit Rapid Wristbands or click the button below!
Resources: