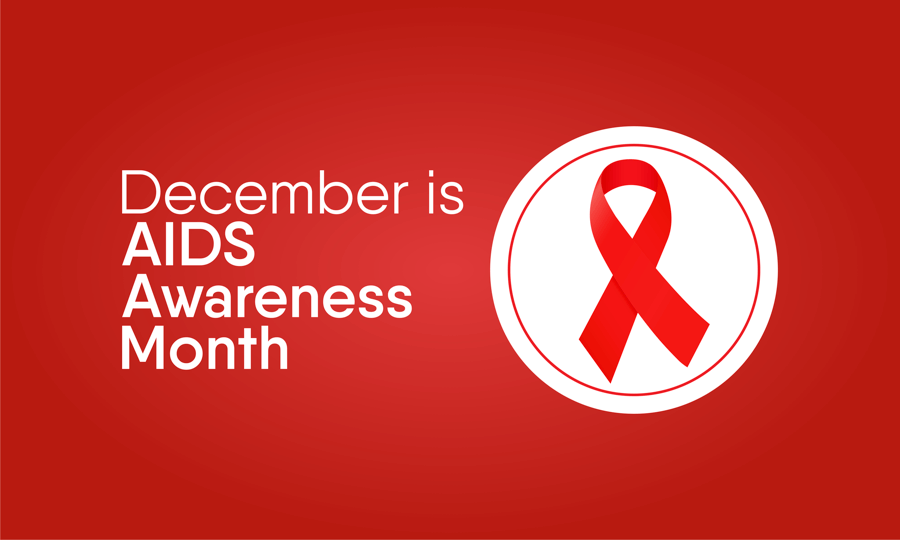 December is AIDS Awareness Month. Keep reading to learn more about HIV / AIDS, and to find out how to use wristbands to build awareness.
THREE WAYS WRISTBANDS CAN HELP RAISE HIV/AIDS AWARENESS
It is possible to prevent contracting HIV, and modern medicine makes it possible to keep HIV from developing into AIDS. But, people need to know about prevention and treatment, and that happens through awareness raising efforts by people like you and me.
Below you'll find three ways that you can use silicone wristbands to show your support.
Wristbands Are a Great Fundraising Product
Because of their low price, many people find awareness bracelets to be ideal fundraising products. Since the ribbon for AIDS awareness is red, you will usually see white wristbands with a red ribbon and red text, or a red wristband with a white ribbon and white text.
You could purchase 300 customized wristbands for under $100, and sell them for $4-$5 each, raising over $1,000 for your organization, charitable causes, or to help cover the costs of health care for someone you love.
Wristbands Help a Community Show Love and Support to Someone Battling Disease
Many businesses, employers, and schools use wristbands as giveaways to help show support to someone in their community with various diseases.
These personalized bracelets often feature the person's name with a phrase like "No one fights alone," or a favorite Bible verse or song lyric.
This helps keep this person in the wearer's thoughts, and reminds the person battling AIDS that they are loved every time they see someone wearing one.
Has someone you love been diagnosed with HIV/AIDS?
Handing out wristbands in your community is an affordable and effective way to show your support as they fight for their life.
Wristbands Are a Great Way to Commemorate the Victims and Survivors of HIV/AIDS
Oftentimes, people will take part in walks or events that are designed to raise money for AIDS research and awareness. Participants often wear wristbands, t-shirts, and other apparel commemorating those they love that have been lost to AIDS or who are living with HIV. Many of those living with HIV take part in these events.
Consider a customized wristband to commemorate or remember the people you love.
WHAT IS AIDS?
Acquired ImmunoDeficiency Syndrome (AIDS) is a chronic, potentially life-threatening condition caused by the Human Immunodeficiency Virus (HIV).
By damaging your immune system, HIV interferes with your body's ability to fight the organisms that cause disease. [1]
If left untreated, HIV can lead to the disease AIDS, which is the late stage of HIV infection that occurs when the body's immune system is badly damaged because of the virus.
In the U.S., most people with HIV do not develop AIDS because taking HIV medicine every day as prescribed stops the progression of the disease. [2]
FACTS ABOUT AIDS
Where Can I Buy Wristbands for AIDS Awareness?
Here at RapidWristbands.com, we offer a wide variety of options of easily customizable wristbands that are designed to last a lifetime. Our silicone (not latex) wristbands are made from a hypoallergenic material, and our excellent customer service team is ready to help you. Together, we can create the perfect wristband to suit your needs.
The HIV/AIDS Epidemic In the United States: The Basics (3)
The HIV/AIDS Epidemic In the United States: The Basics (4)
How Do You Get or Transmit HIV? (5)