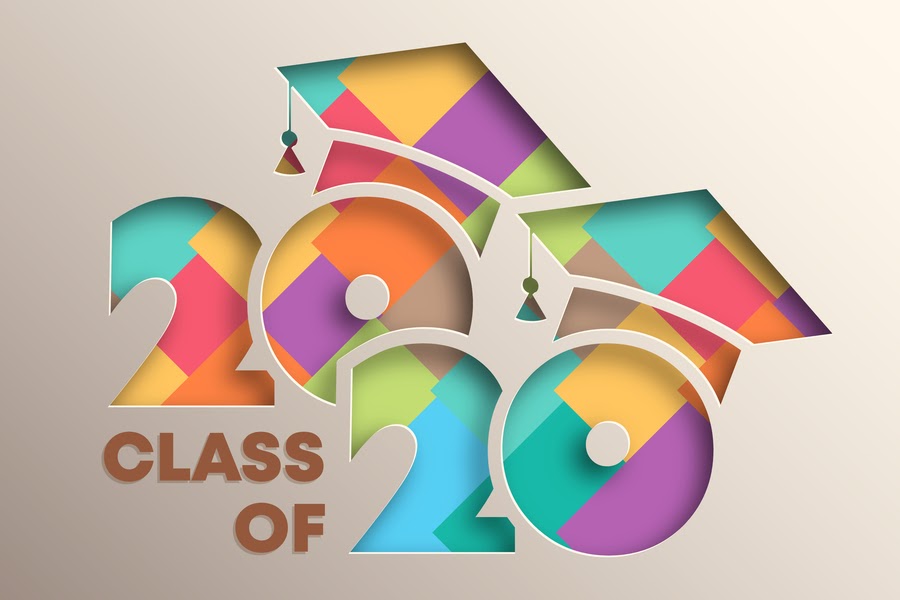 As you are probably aware, in the middle of all of the lost jobs, shuttered and struggling businesses, and spreading sickness, this year's graduating class got a raw deal.
No prom. No sports. No graduation ceremony.
No end of year parties or gatherings with friends.
Many celebrities, such as Oprah Winfrey, John Krasinski, and Barack Obama are going out of their way to help graduating seniors feel honored and letting them know that they are not forgotten. Whether it's a high school senior or someone finally graduating college after years of taking night classes, this year's graduating class deserves to be honored.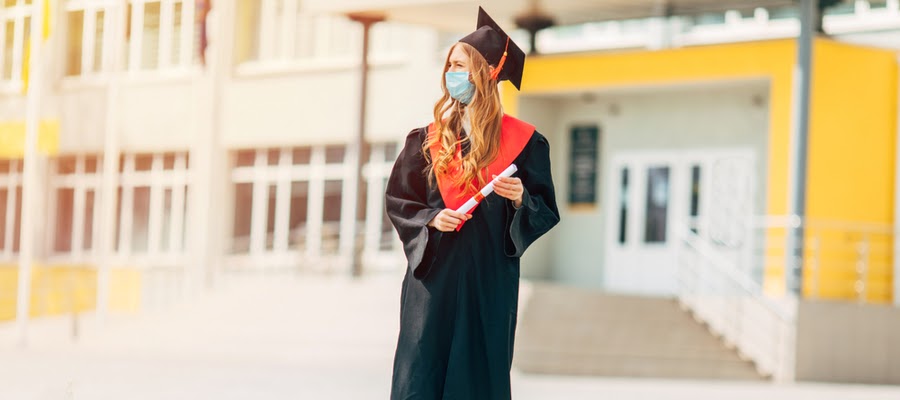 In addition to what you are already planning to do to honor the graduates in your life, consider placing an order for custom silicone wristbands. Every year, we make thousands of wristbands for graduating seniors, and they have proven to be a popular gift year after year.
At RapidWristbands.com, there is no minimum order, so if you're ordering just one bracelet or enough for an entire class, the process is the same. Let's walk through the ordering process together…
Once you click on the link above, you'll be taken to our wristband design tool.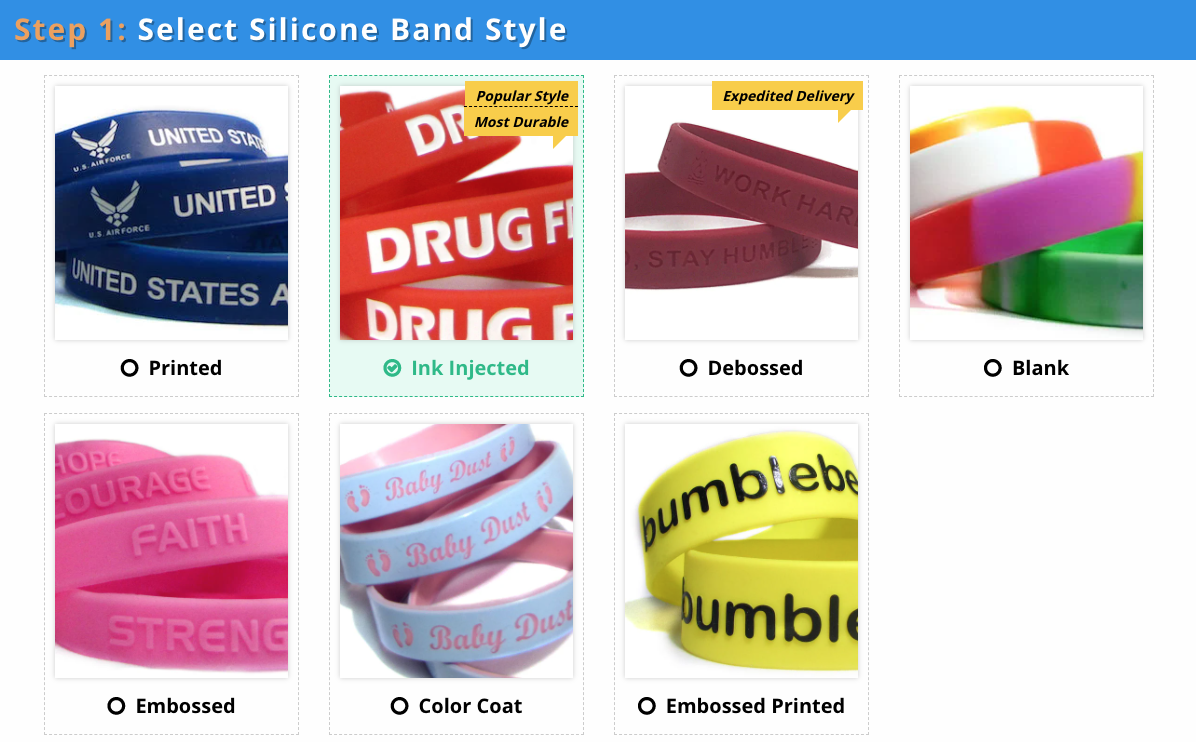 The first step is to select your band style. Here's a quick guide to the different styles we offer:
Printed: The design is printed directly onto the silicone. These bands start to lose the ink after a couple of months due to normal wear and from rubbing against clothing.
Ink Injected: The design is engraved into the silicone, and then filled with ink. These bands can last for years without losing any ink. Recommended.
Debossed: The design is engraved into the silicone, leaving the design the same color as the band itself.
Blank: You guessed it. Nothing is done to these bands.
Embossed: The design is raised off of the silicone. This design is also available in braille.
Color Coat: These bands are made from two colors, and the design is engraved through the outer color, revealing the inner color as contrast.
Embossed Printed: The design is raised off of the silicone, and then the raised areas are covered with ink. These bands also begin to lose their ink after a few months, but the message is still visible for years.

After deciding on a style, you need to pick the size. Most likely, if you've seen people wearing silicone wristbands, they were ½". It is by far the most popular size. It's large enough to be easily read, yet small enough to stay out of the way if needed.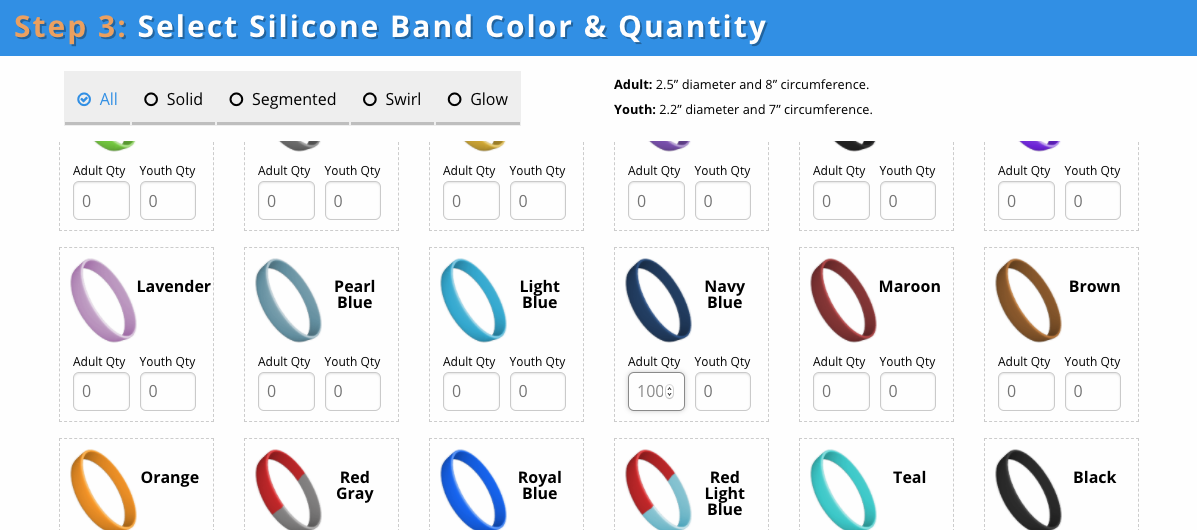 Next, you'll select what color or colors you'd like. You could do one of each or all one color. It's completely up to you. Keep this in mind when ordering… if you order 100 or more, you'll automatically get 200 free, so in this example, since I want 1200 Navy Blue bands, I only need to order 1000.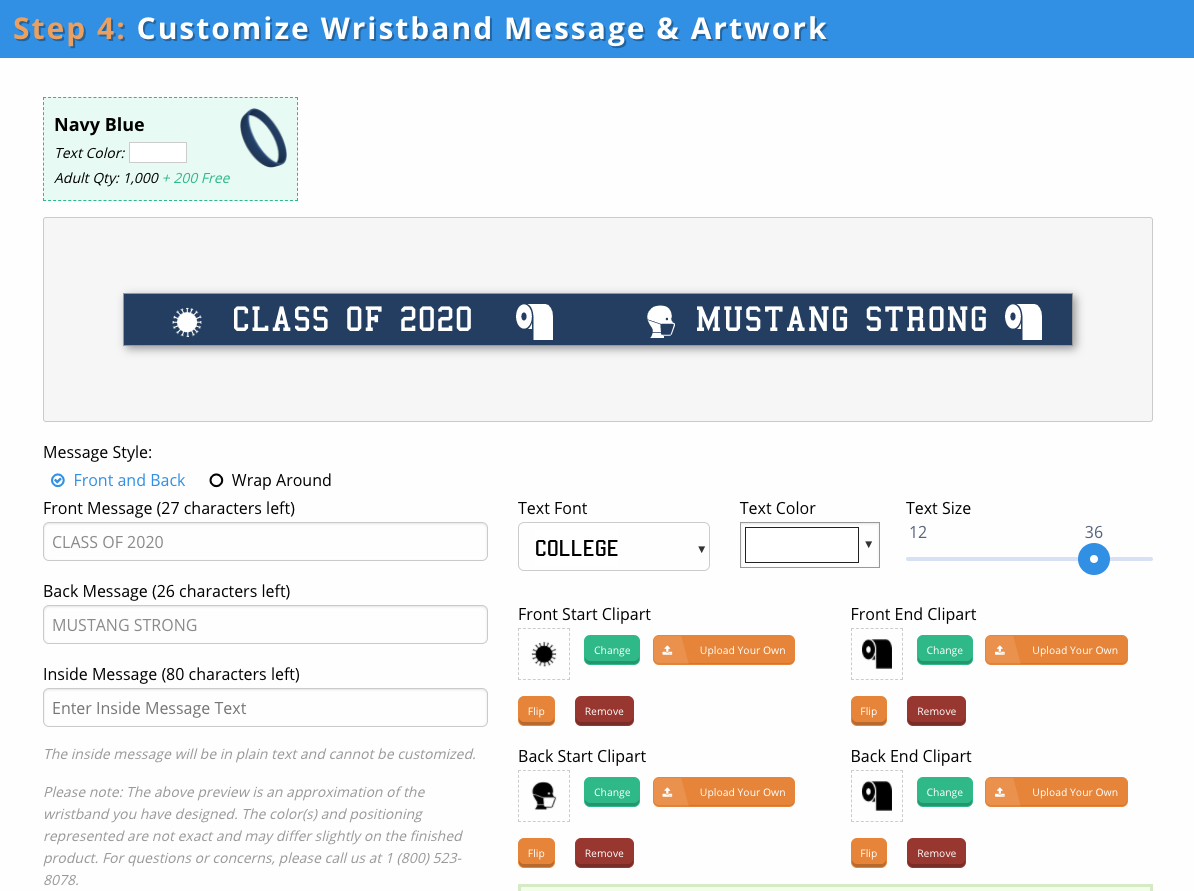 The next step is my favorite part. This is where you design what your wristbands will look like. Choose from our dozens of fonts and over a million images in our clipart library.

It's extremely likely that we have a version of your school mascot available.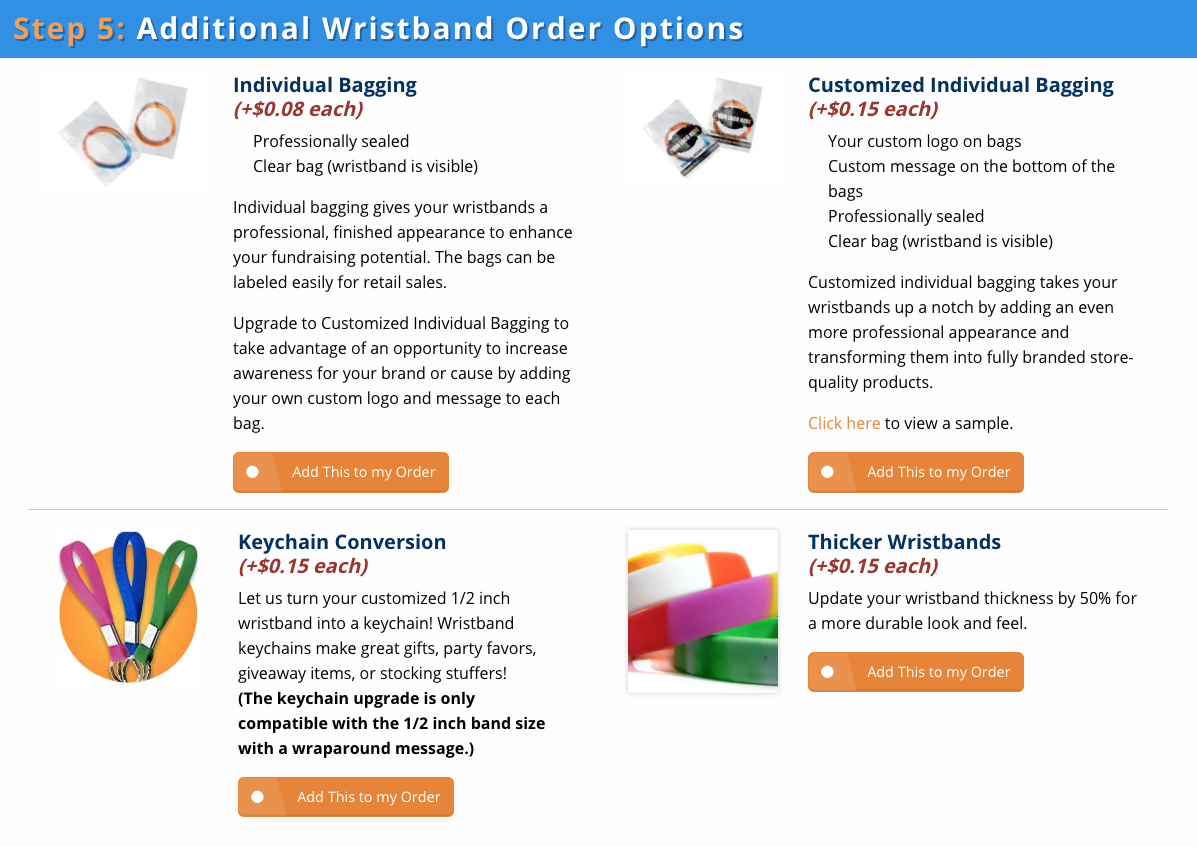 Before checking out, you have the additional options available.
Individual Bagging: Each wristband will be in its own sealed bag, greatly limiting the number of hands that touch the band before it gets to the student.
Customized Individual Bagging: Same as above, but with your message or logo on the bag.
Keychain Conversion: The wristbands are converted into keychains. This is a popular option for grads.
Thicker Wristbands: These wristbands are 50% thicker, so even less likely to break than our normal bands, which are already nearly indestructible.

When do you need your wristbands? There is a 10-day window available, and the price varies, depending on who soon you need them.

Once you have everything exactly how you want it, click "Add to Cart," and then "Continue to Checkout" in the window that pops up. Once you complete the payment information on the following page, you are all done. The next step is to open the package on your doorstep on the delivery day you selected.
If you're ready to start your order, click below.