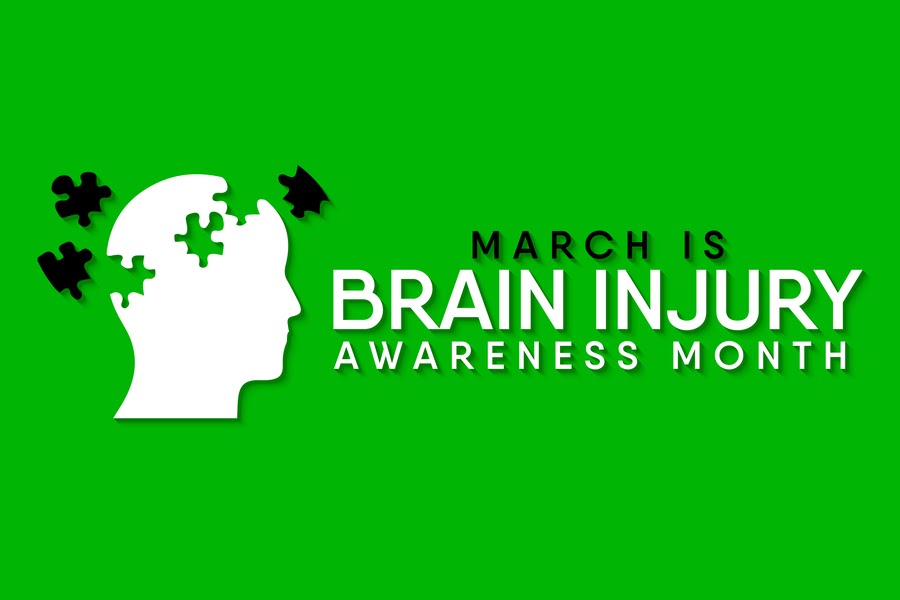 Brain injuries are considered to be an invisible injury. Every person responds differently, and a mild blow may cause very severe complications for some patients. But the injury may not be apparent at first. There is much left to be learned about the brain and how this delicate organ responds to trauma.
Fortunately, the majority of people who sustain a concussion, which is a mild brain injury, will recover fully and will generally do so within a few days or weeks. There are those for whom symptoms will last longer, however, and some brain injury survivors suffer the consequences of an injury for many months, or for the rest of their lives.
The earlier a brain injury is identified, and the level of damage assessed through various tests such as a CAT scan, MRI, X-ray or other screening tools, the sooner treatment can begin to prevent more serious complications that could lead to permanent damage or even death.
WHAT IS A TRAUMATIC BRAIN INJURY?
A traumatic brain injury (TBI) is defined as an alteration in brain function, or other evidence of brain pathology, caused by an external force. Traumatic impact injuries can be either closed (non-penetrating) or open (penetrating).
Currently, there are 5.3 million people in the United States living with a TBI-related disability. The effects of brain injury include impaired thinking and memory, movement, sensation such as vision and hearing, and emotional functioning such as personality changes and depression.
These effects vary based on the cause, location, and severity of the injury.
TRAUMATIC BRAIN INJURY SIGNS AND SYMPTOMS
If you fall and hit your head, sustain a blow to the head in a car accident, or have been struck in the head by an object, and are experiencing any of the following symptoms, you may be suffering from a TBI:
Loss of consciousness
Dizziness or problems with balance
Headache
Extreme fatigue
Fuzzy, blurred, or double vision
Nausea or vomiting
Weakness or lethargy
Difficulty concentrating
Inability to remember or retain new information
Irritability
Inexplicable anxiety or nervousness
Changes in sleep patterns
Mood swings
Impaired cognitive function
Respiratory troubles
Confusion
Slurred speech
Body numbness or tingling
Any of these signs after an accident may be a sign of TBI. Make sure to visit a doctor immediately for an accurate diagnosis and treatment.
WAYS TO HONOR BRAIN INJURY AWARENESS MONTH
Learn about traumatic brain injury. Read about prevention, treatment and how to be a support system for someone dealing with a TBI.
Post your support on social media. Express your support for Brain Injury Awareness Month on Facebook, Instagram Twitter or other social media channels. You may spark your friend's interest and get them to join you!
Donate. Do some research to find a non-profit or health organization and donate to brain injury research or services. You can use sites such as GuideStar or Charity Navigator to ensure you are donating to a trustworthy organization.
Fundraise. Hosting a bake sale is a good way to raise funds. Not only will you gather funds to donate, but you will also bring awareness with the bake sale itself.
Volunteer at an organization dedicated to TBI. Monetary efforts are not the only way of giving to TBI services and those affected by it. Lend a helping hand to an organization that serves those with traumatic brain injury.
Help an individual or family in need. For many, dealing with a TBI is a life-long process. If you know anyone who is caring for a loved one that experienced the trauma of a TBI, ask how you can help. Something that may seem like a small gesture such as providing transportation to the doctor may mean much-needed rest for the caregiver
Share your story. One of the most powerful ways to bring awareness and influence someone regarding an issue is by sharing a personal experience. Aside from bringing awareness to those who have not experienced a TBI in any type of way, sharing your story may help others know they are not alone. You can pass along advice and support to someone who may feel they are alone on their journey with a TBI.
Order Brain Injury wristbands. Wristbands are a great way to accomplish a few of the ideas above. They help raise awareness, and can be used as giveaways at fundraising events. Brain injury wristbands are inexpensive, costing less than $100 for 300, and can be sold for $4-$5 each, potentially raising hundreds of dollars to donate to an organization or a family in need.
Click below to design your wristband, or call us and we'll help!