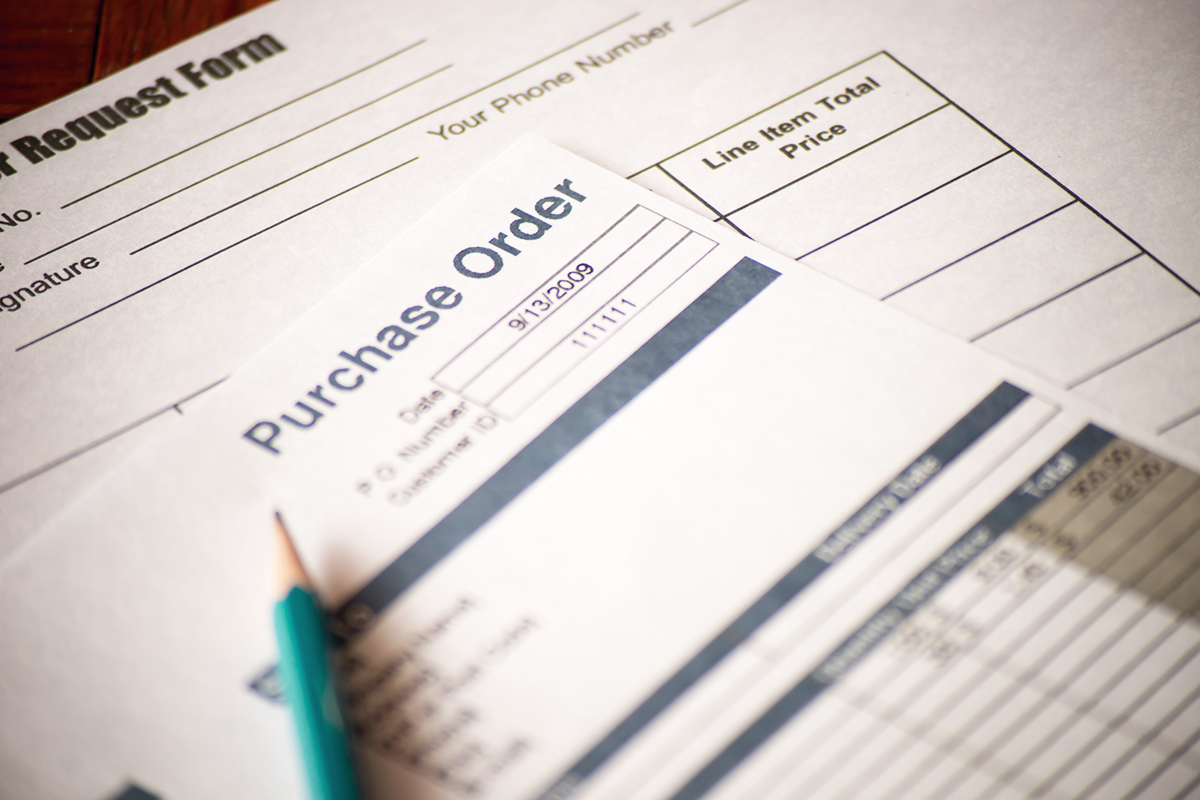 If you are a school or a government agency, a purchase order may be required for you to place an order with Rapid Wristbands. We accept them from all such entities.
We receive many inquiries on purchase orders, so we decided to offer step-by-step instructions to make this process easier for you.
Step 1: Select Wristband(s)
Just do your regular thing! Select and customize your desired wristband or wristbands on the Order page.
Step 2: Click "Checkout Button"
Once your customized bands of choice are selected and added to your cart, proceed to the order page by clicking the "Proceed to Checkout" button.
Step 3: Pay By Purchase Order
Go through the checkout process. Under 'Payment Method', select 'Pay by Purchase Order' and enter your Purchase Order number.
Step 4: Submit Order
Once you input your order number, complete the process by clicking "Submit Your Order."
Tips to Remember
Fax (800-652-1288) or email (support@rapidwristbands.com) your Purchase Order and order number to our sales team.
When sending us a check, please include a copy of your order reference id along with the check.
Once your Purchase Order has been received your wristband order will go into production immediately so that you can receive delivery by your selected delivery date.
Upon delivery, we will send you an invoice via email and U.S. Postal Mail.
Various payment methods are available for payment of invoice (credit card, check, and PayPal).
Additional PO Information
Purchase Order Terms: NET 30
Add W-9 form: Click here to print our W-9.
Orders that are not paid within Net 30 will be charged a collection fee of twenty percent (20%) in addition to the original order amount.
Our Corporate Address: 1056 Hercules Ave., Houston, Texas 77058
Final Thoughts
We hope this was beneficial information for all your purchase order questions. If you have any further questions, don't hesitate to call us at 1 (800) 523-8078. In the meantime, order your wristband by clicking the button below!