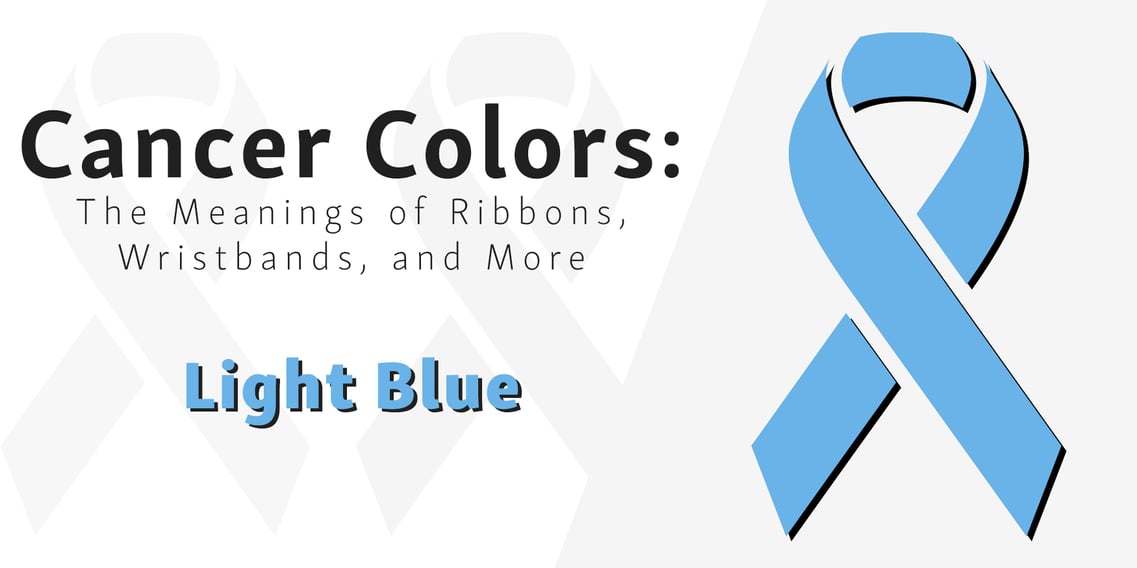 What Cancer Ribbon is Light Blue?
Light Blue ribbons represent prostate cancer awareness. The use of Light Blue for the Prostate Cancer ribbon dates back to the early 1990s and has been used to raise awareness for prostate cancer ever since.
Prostate Cancer 101
Statistically, roughly 1 in 8 men will be diagnosed with prostate cancer in their lifetime, and prostate cancer is the second-highest cause of cancer-related death among men. (1)
Nearly 300,000 men are expected to be diagnosed with prostate cancer in the US this year. (1)
Raising Prostate Cancer Awareness
The light blue prostate cancer ribbon (along with other items bearing the light blue prostate cancer ribbon design) has become a common sight in the fight to raise interest in and promote research for prostate cancer.
Is there an awareness month for prostate cancer?
Prostate Cancer Awareness Month takes place every September. The event is marked by the wearing of light blue items, especially a light blue ribbon accessory or jewelry.
Throughout the month, wearing light blue helps to bring awareness and research to prostate cancer, the most common cancer (aside from non-melanoma skin cancer) among men. (2)

Are there other uses for the Light Blue Ribbon?
In addition to Prostate Cancer, light blue ribbons are also used to raise awareness and support for men's health in general, as well as to support and fight some childhood cancers.
Light Blue Ribbons: Quick Facts
Ribbon Color: Light Blue

Pantone Code: 292c

Hex Color Code: #69B3E7

Rapidwristbands Color: Light Blue
How can wristbands help you raise awareness?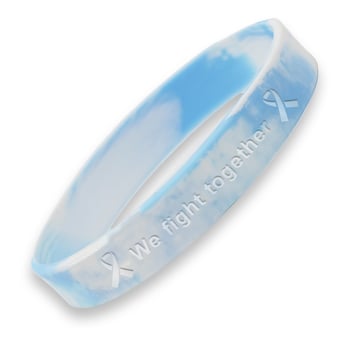 Our silicone wristbands are the perfect choice to help you raise support for causes in a large-scale quantity for a low price!
Wristbands printed or engraved with your custom design can help others learn more about the causes you care about, all for a low price.
Choose from our collection of colorful wristbands matching your particular awareness, or choose from our library of icons and graphics in our custom design tool! And with our expedited shipping options, you choose when it ships!
Sources: