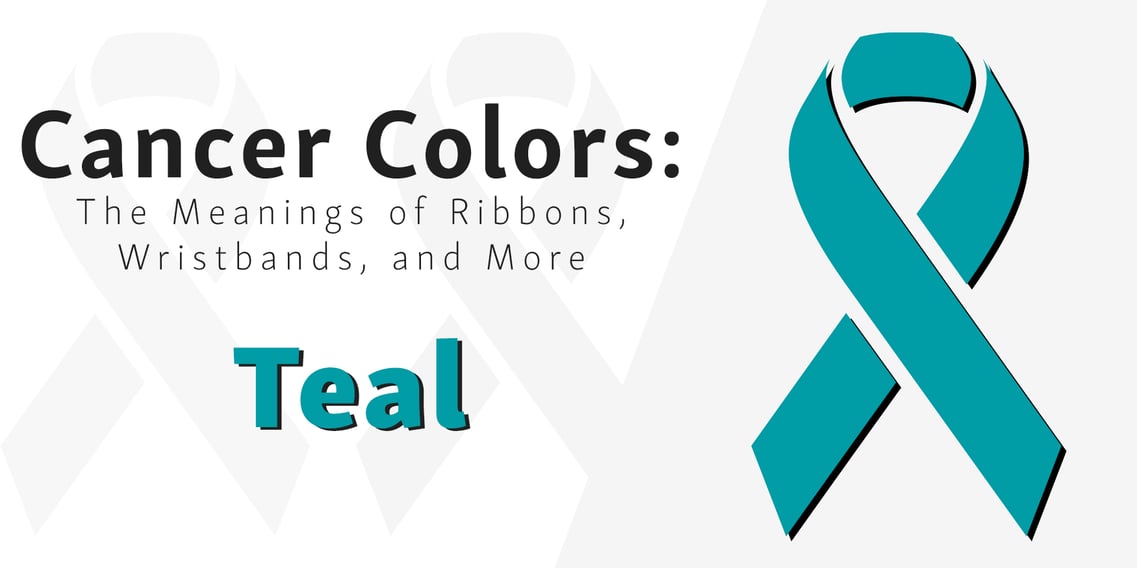 What color is the ribbon for Ovarian Cancer?
The ribbon most commonly used to raise awareness for Ovarian Cancer is Teal.
Awareness ribbons like these rose to prominence in the early 1990s as an easy visual to bring attention to a worthy cause and have grown in usage since.
Ovarian Cancer 101
An ovarian cancer diagnosis is rare, affecting an estimated 1.3% of women during their lifetime.
However, because ovarian cancer is often undiagnosed until late in the disease's progression, it is also the fifth leading cancer-related cause of death among women in the US. (1)
Because of this, awareness campaigns like wearing the teal ribbon are more important than ever.
When is Ovarian Cancer Awareness Month?
Ovarian Cancer Awareness Month takes place every September.
During the event, people are encouraged to wear a teal ovarian cancer ribbon (or wear teal clothing, accessories, or jewelry in general) to show support for women in the fight against Ovarian Cancer.
In addition to shedding light on research for the disease, the annual September event is meant to inspire hope for women who have received a diagnosis and hope to learn more about its causes. (2)

Teal Ribbon: Quick Facts
Ribbon Color: Teal

Pantone Code: 320c

Hex Color Code: #009CA6

Rapidwristbands Color: Teal

Are there other uses for the Teal Ribbon?
The teal ribbon is also used to bring attention to those affected by Anxiety Disorders, Post-Traumatic Stress Disorder (PTSD), and Tourette's Disease.
The awareness months for these causes are May (Anxiety) and June (PTSD, Tourette's).
A teal ribbon may also be worn during the month of April in support of Sexual Assault & Abuse Awareness.
How can wristbands help you bring attention to your cause?
With our custom wristband order personalization tool, it's never been easier to create a unique order worthy of your cause.
Choose from our low price printed wristbands or create your own ink-injected design for your cause!
Sources: