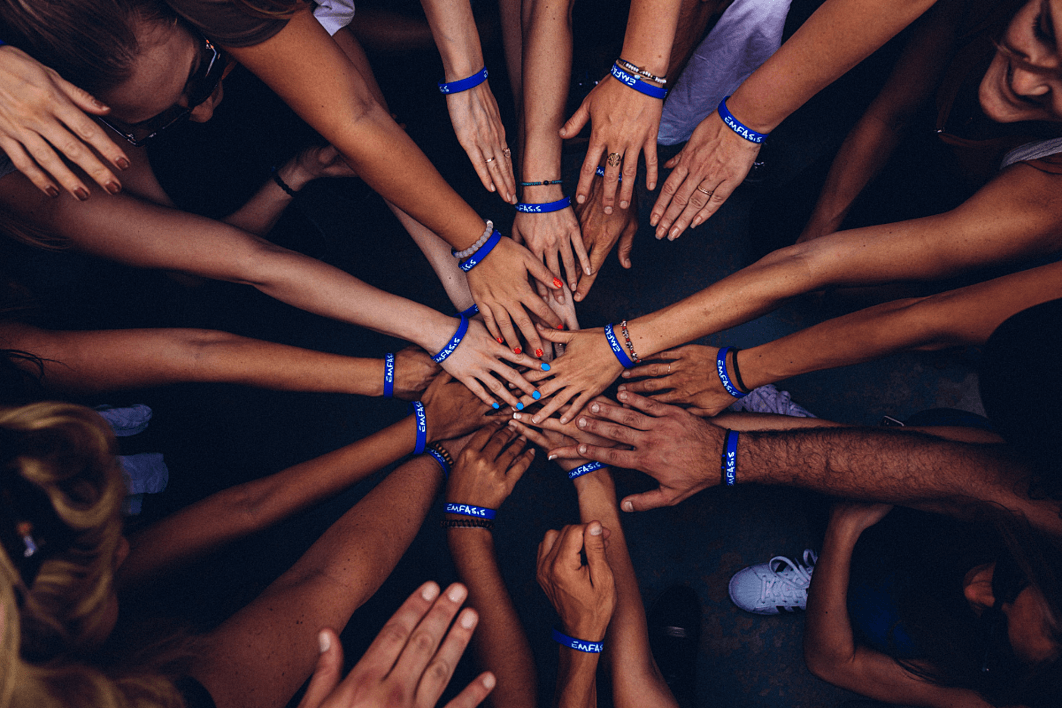 A few weeks ago, we talked about all the different styles you could order from Rapid Wristbands. Because wristbands serve many functions and come with many different features, we thought we could step up and talk about the different kinds of wristbands that are in the industry. Read below to find out all the different bands that you could own.
Silicone Wristbands
Silicone wristbands are the most popular kind of wristband. Because they are durable and waterproof, silicone wristbands can last for years.
These wristbands are usually referred to as "rubber wristbands," but most companies, including Rapid Wristbands, sell silicone wristbands that are latex-free and non-rubber.
These are customizable and come in many styles (debossed, embossed, color coat, ink-injected), and come in hundreds of colors.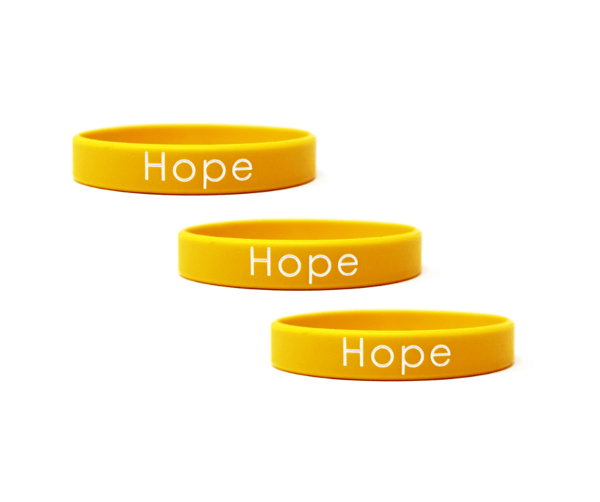 Tyvek Wristbands
Tyvek wristbands are your one-stop shop for event wristbands. These wristbands are made from Dupont Tyvek, a durable, paper material, and come in a variety of colors. They come with a self-adhesive strip that makes it easy to put on. They are waterproof, and difficult to tear, allowing for long-lasting use for big events like festivals, concerts, conferences, concerts, and other crowd-heavy functions.
You can read more about Tyvek wristbands here.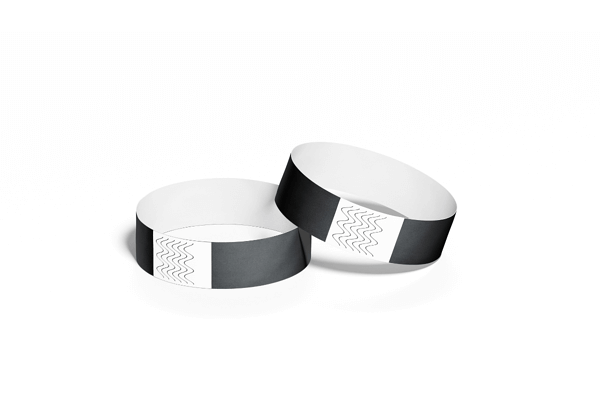 Plastic Wristbands
Unlike the previous two wristbands mentioned, these wristbands are made of plastic and feature a snap button, making it a one-time-use wristband.
Like Tyvek wristbands, they are used best at events that require security and crowd control. They are also waterproof, so they are widely used at amusement and water parks. They are slightly cheaper than vinyl wristbands, and they come in a variety of colors and designs.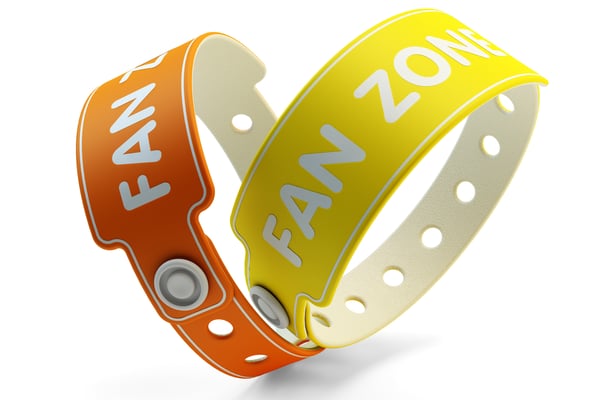 Vinyl Wristbands
These wristbands are relatives of plastic wristbands. Although they are similar, vinyl wristbands are more comfortable and expensive to their plastic counterpart. They are made of multi-layered vinyl, allowing for extended use for weeks at a time. They also feature a snap button that can't be opened once applied.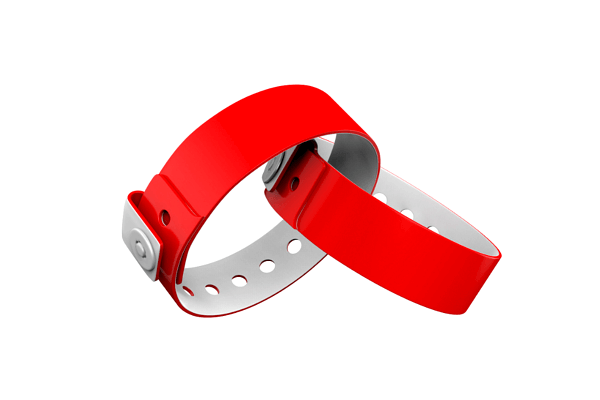 Sweat Wristbands
Seen plenty on athletes, sweatbands are used for high-energy, sweat-inducing activities. They are used to absorb sweat off your skin. With many colors available, you can personalize it to match your team's colors.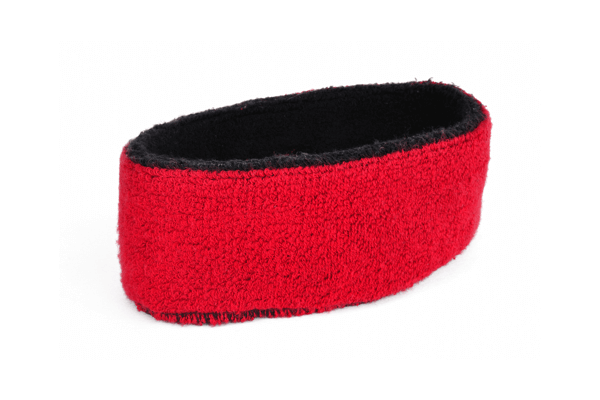 Woven Cloth
Woven cloth wristbands are popular among festivals, or other brand-heavy functions. Because they are made of polyester, they are able to last for a long time. These bands aren't on the cheaper side of the spectrum, so if you aren't afraid to spend a little extra, woven cloth wristbands are a good investment for your event.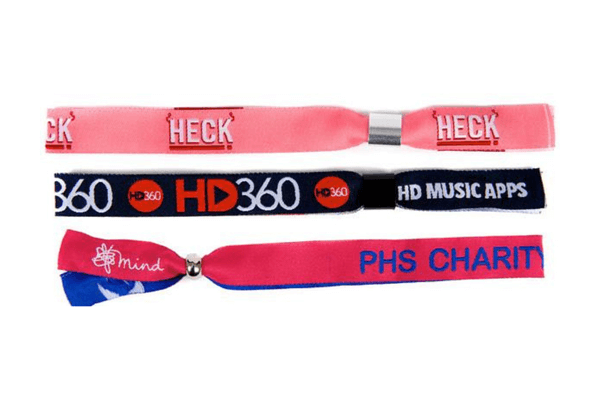 Printed Cloth
These wristbands are just like the woven cloth, except for the fact that these bands have a satin finish. This allows the message to look cleaner, and have an enhanced graphic appearance.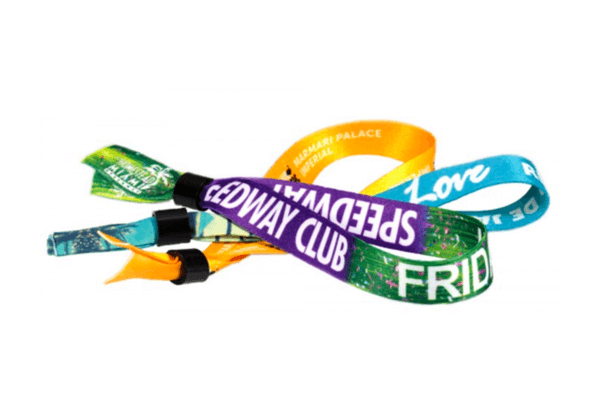 Final Thoughts
Although we don't feature all these kinds of wristbands on our website, we are experts in the wristbands we do sell: silicone and Tyvek. Order your silicone and tyvek wristbands and we will make sure they are the best that they can be. Click the button below to order!