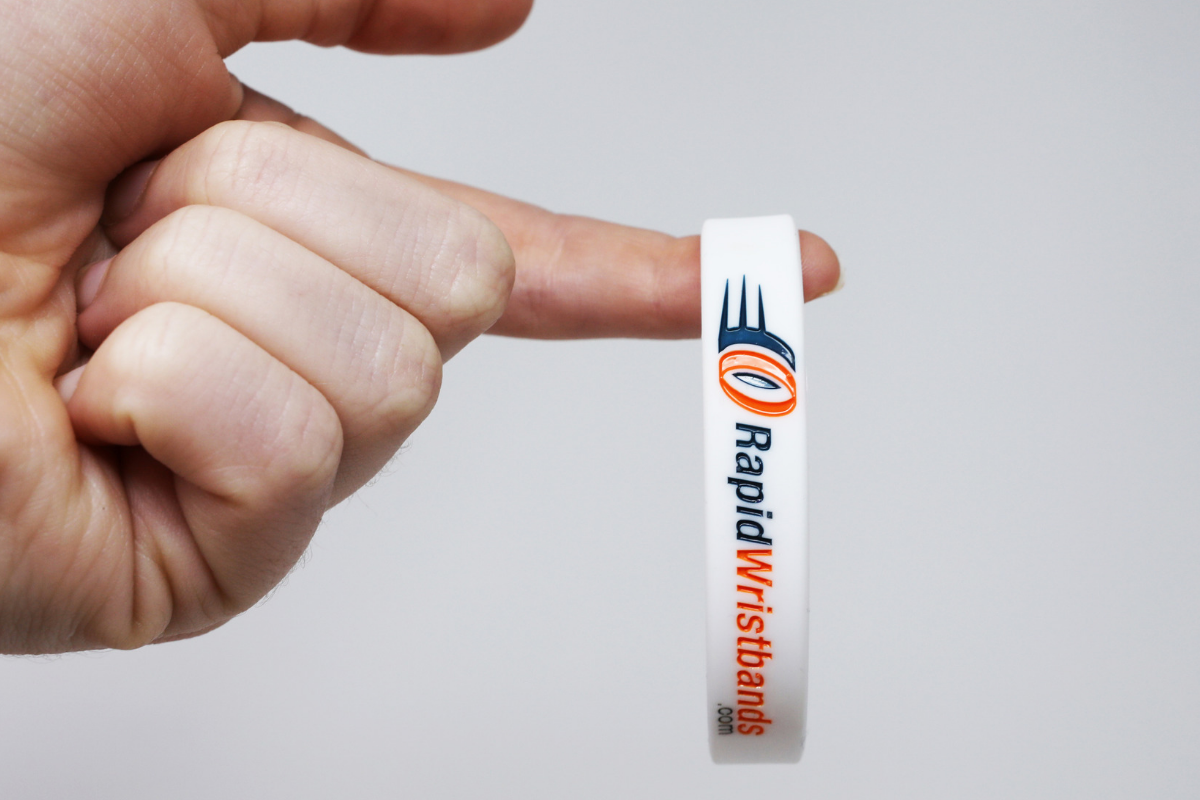 The other week we introduced to you wristband keychains, so this week, we decided to expand on it and remind you of all the add-ons we offer!
We offer four different items: individual bagging, customized individual bagging, wristband keychains, and thicker wristbands. Read below to find out the four great ways you can boost your Rapid Wristband order.
Individual Bagging
For ten cents each, you can package your wristbands into individual bags. They are professionally sealed in clear bags for your easy-to-see benefit.
Individual bagging gives your wristbands a professional finish, allowing your bands to increase your fundraising potential and retail sales.
You can also customize your individual bagging, which is explained below!
Customized Individual Bagging
Take your individual bagging up a notch and customize it! With this kind of bagging you can:
Put custom logos on bags
Put custom message on bags
Raise awareness and brand exposure with your customized individual bagging for only 35 extra cents each. They are perfect for marketing at trade shows, fundraising events, organizations, and other promotional venues.
Wristband Keychains
At only 25 cents, turn your ½ inch wristband into a keychain. Great for gifts, party favors, giveaway items, and more, your wristband can be much more than just an accessory.
The upgrade is compatible with only the ½ inch band size, so take caution before you put this add-on to your list.
To find out more, see our keychain blog here.
Thicker Wristbands
Wristbands not thick enough? Update your wristband thickness by half for a more durable feel and appearance. It's important to note that the option requires an order of 100 or more bands at 38 cents each. Don't miss out on the chance for a thicker band.
Final Thoughts
To view all these add-ons, simply scroll down on the Order Page and select one or multiple of the four options before you proceed to checkout.
Click the button below to order your custom wristband (and add-on) today.