What exactly is an MPH Wristband?
If you are a track coach or athlete you might have heard about or seen MPH (Miles Per Hour) Wristbands on the wrists of fellow runners. Track teams and programs across the country are promoting these speed bracelets to encourage competitiveness between athletes.
We reached out to Coach Tony Holler, the mastermind behind these wristbands, to get the full scoop on what they are, how they came to be, and what the future has in store for these coaching tools.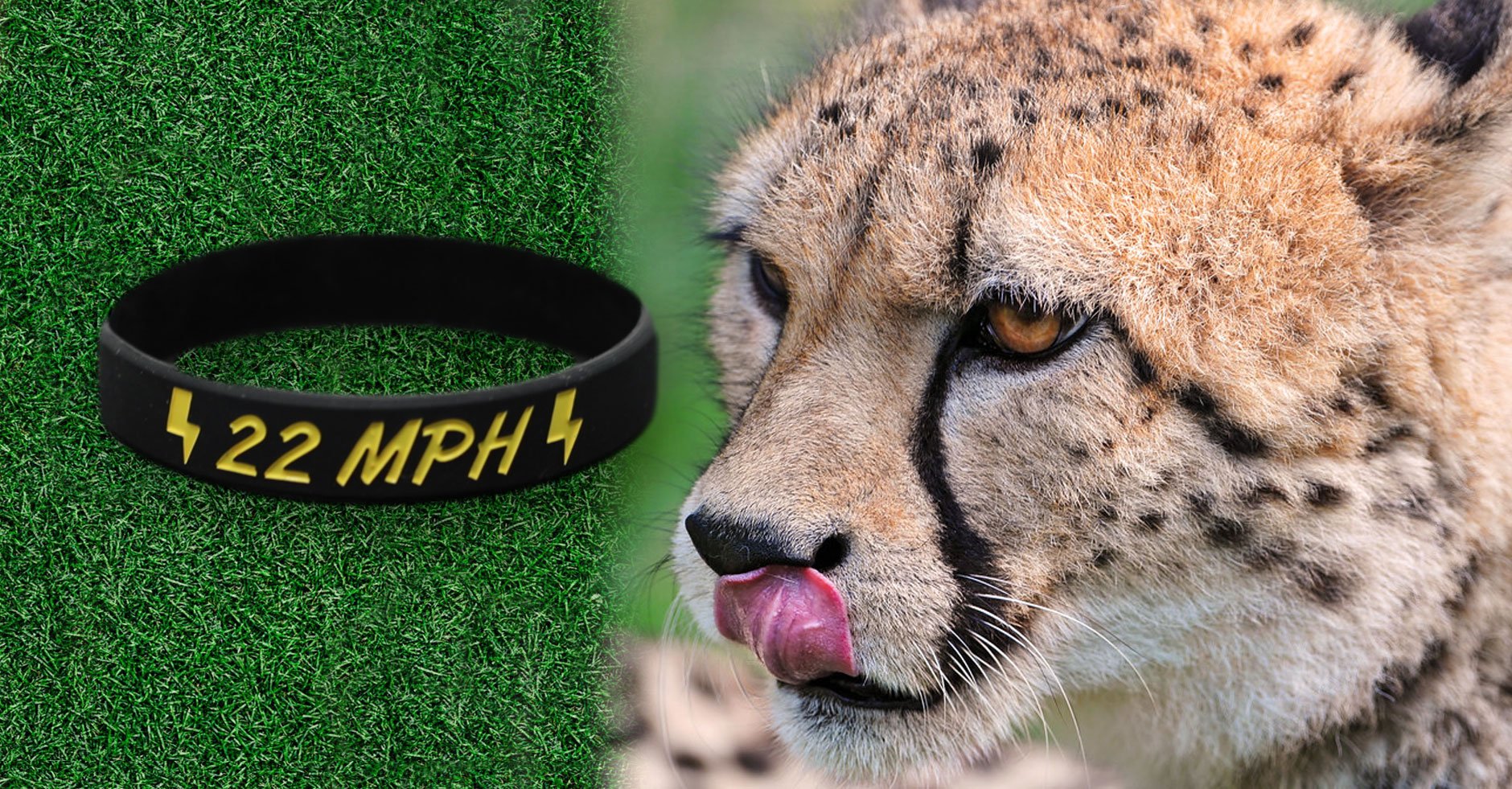 The Purpose
We have made plenty of football wristbands for pep rallies, but football players compete like crazy for helmet stickers. These stickers were first used by Rutgers in 1961 rewarding defensive players for interceptions.
The sticker idea came from fighter pilots who put markings or decals on their planes to signify their number of "kills" against their enemies in war.
Coach Dewey King of Rutgers championed the idea of using helmet stickers for positive reinforcement and the crowd got behind it. Every time there was an interception, the crowd yelled "give him the star!".
Ohio State is another college football team that has been rewarding players with stickers for over 40 years. Below you can see a plethora of Buckeye Leaf Stickers earned by one of their players. Each sticker represents something of merit on the field.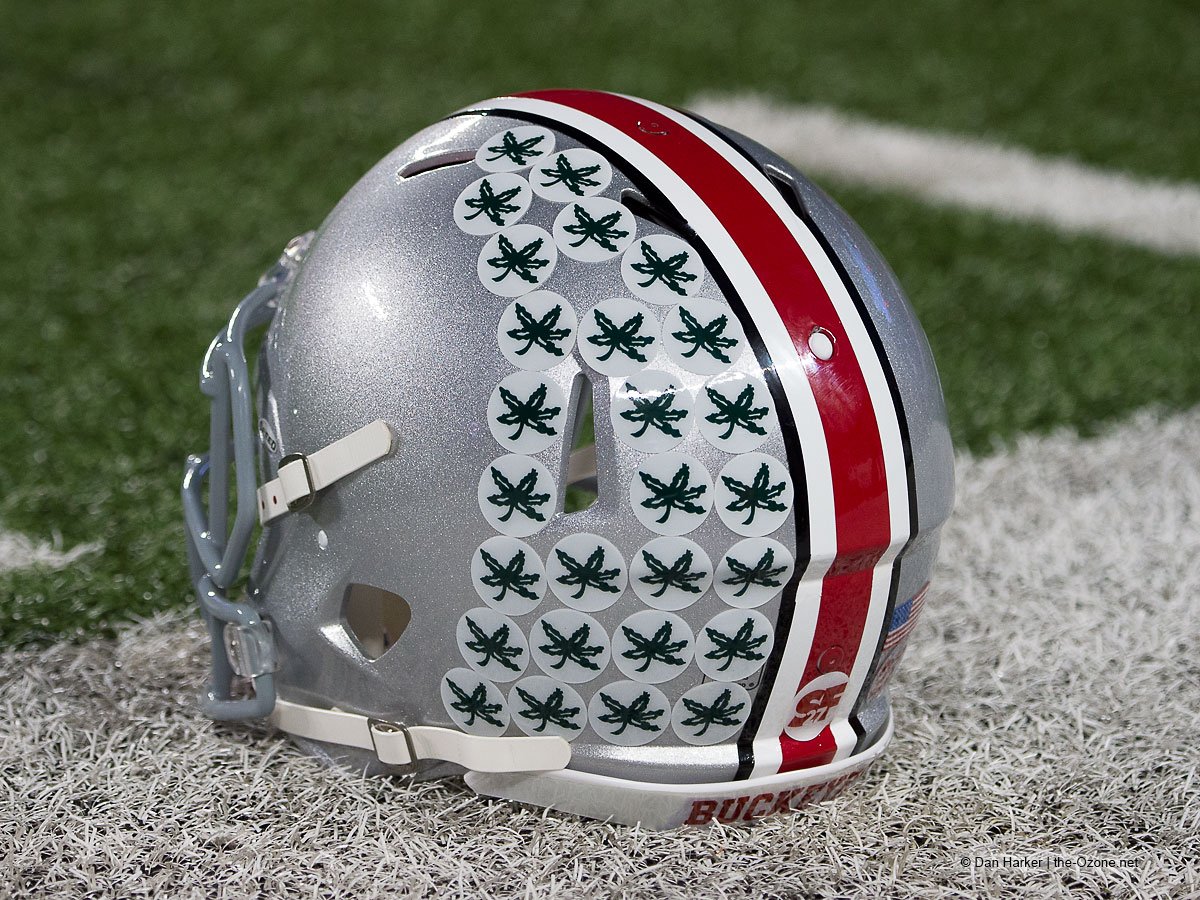 "The problem with stickers and decals... my athletes don't fly a plane or wear a helmet." -- Coach Holler
Runners are constantly working up a sweat and train in lightweight sports clothing. There are not a lot of options for advertising their accomplishments. Ink-injected silicone wristbands are the perfect solution here because they are sweat resistant and the color is embedded into the wristband, so the artwork won't fade away.
We allow customers to design pretty much anything they can think of, and it's fitting that "Rapid" would be the best provider for "Fast" Runners.
We had our first 10 m fly time trial today to earn Speed Wristbands. 8th graders Bradin Bolt and Thomas Kanemaru both ran 18 mph and 8th grader Bryndon Wallace hit 19 mph. Who will be next? #mtzjhtrack #compete #handleyourlane pic.twitter.com/Er8bEbiPit

— Mt. Zion JH Track (@mtzjhtrack) February 25, 2020
The Design
Creating a training system is difficult, and staying relevant with up and coming athletes is no easy task as well. MPH Wristbands solve both these problems. They are eye-catching, meaningful, sought after, and fun!
Coach Holler is a promoter of developing maximum speed with track athletes. While other coaches often focused on endurance training, he focuses on speed.
"I get kids fast, while other coaches get kids tired" -- Coach Holler
With modern technology (Freelap Timing System), we can measure top speeds by running 10, 20, or 30 meter fly's (getting to top speed and then timing it).
For example, calculating the MPH for a 10 meter dash would be:
22.37 ÷ 10m fly time = MPH.
"I loved the "Batman" font and the lightning bolt is my symbol for speed" -- Coach Holler
These speed bracelets are like trophies for the fastest runners, and each speed tier has a unique color with text.
20 MPH (White)

White seemed like the perfect first color and it has PNTRACK on it which stands for Plainfield North Track where Tony Holler is a teacher and coach. This is the introduction to the wristband addiction for sprinters. Earning one of these bad boys means you are faster than your Average Joe.
---
21 MPH (Black)

The Black wristbands are the next level up at 21 mph. "Feed the Cats" is the name of Coach Holler's business and his brand. Feed The Cats is the name of the training system he markets for training sprinters a.k.a. "cats".
---
22 MPH (Silver)

The Silver bracelet is like the silver medal for sprinters. "Speed Kills" speaks for itself. People should not blink when you're sprinting, or they might miss the show!
---
23 MPH (Gold)

Gold is the 23 mph band. Gold is the gold medal for us. "No Speed Limit" describes athletes who don't get beat in races!
---
NOTE: These MPH numbers are optimal for boys track. Girls track might be something closer to 17, 18, 19, and 20 MPH or 16, 17, 18, and 19 MPH. The tiers will depend a lot on your facility, running shoes (flats or spikes), etc.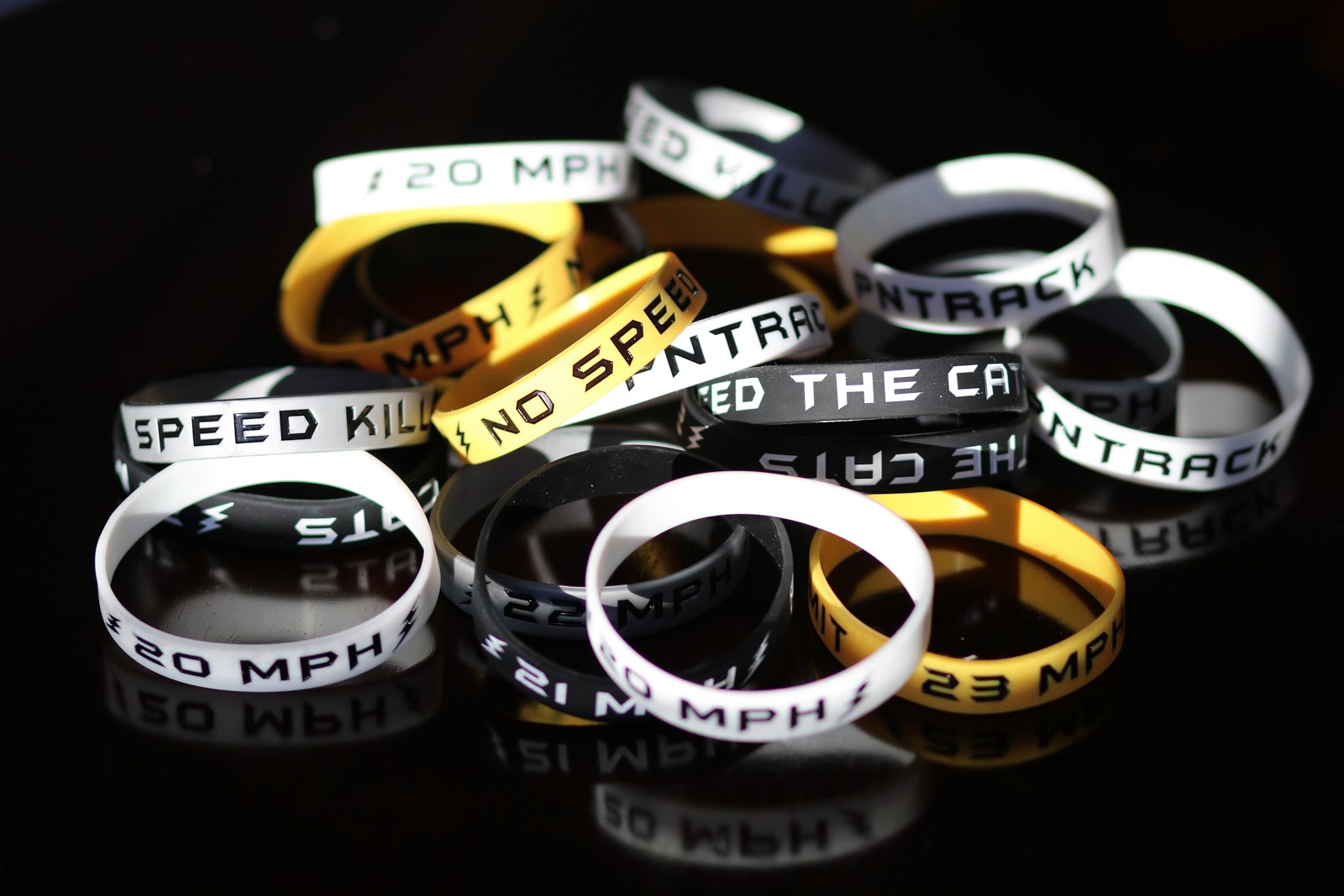 The Impact
Several years ago one of Coach Holler's coaching friends liked his MPH idea. For motivation, he bought t-shirts for his athletes who ran 20, 21, 22, and 23 mph. Coach Holler loved that idea, but didn't want to be purchasing multiple sizes of four different t-shirts and storing the boxes.
That's when he decided to purchase MPH Wristbands. He bought 300 each of four different style ink-injected wristbands (20, 21, 22, and 23 mph). The 1,200 wristbands were affordable, stored in a small box, and should last for years!
MPH Wristbands are huge motivators.
"Anyone who runs 23 MPH for me wears all four wristbands… every day! And, anyone who runs 23 MPH has a chance to be all-state or a state champion. 23 MPH is elite." -- Coach Holler
Motivation comes from success… seeing progress.
Track athletes are now rewarded for achieving speed goals, and the bands are a constant visual reminder of their success. The pursuit of speed has translated into faster teams. Faster teams make better coaches. This is powerful stuff!
The Future
Coach Tony Holler is a writer and public speaker. He travels to coaching clinics around the country to speak to coaches, and has even done workshops in England and Ireland. Coaches are obsessive learners and always hungry for more education.
The idea of
MPH Wristbands
spread like wildfire. Coach Holler has 15,000 Twitter Followers at the time of writing this, and they are passionate about the program.
"I'd be surprised if any track coach in the country has not heard of

MPH

Wristbands." -- Coach Holler
Several football teams are running with the idea as well, including NCAA football teams. Additionally, Lacrosse teams are jumping on board too. Any competitive team or individual sport could implement these wristbands in their own way. Soccer, Baseball, Shot Put, Golf... the opportunities are endless here.
RRHS Speed Training Wristbands! As you run faster and reach certain MPH, you achieve the corresponding band.

Level-Boys MPH/Girls MPH
Greyhound-20/16
Jackrabbit-21/17
Gazelle-22/18
Cheetah-23/19

Mon/Thur-3:05, basement@RRHS_Activities pic.twitter.com/zg5eGhkYWa

— Red River Boys TF/XC (@RRTFXC) December 12, 2019
We love seeing ideas like this come to life. It's what keeps us going here at Rapid Wristbands!
Have an idea for your own achievement or reward system?
Get started by designing wristbands for your school, program, or students today!
For more information about MPH Wristbands or to learn about Coach Holler and his "Feed The Cats" program you can reach out via his Twitter @pntrack.