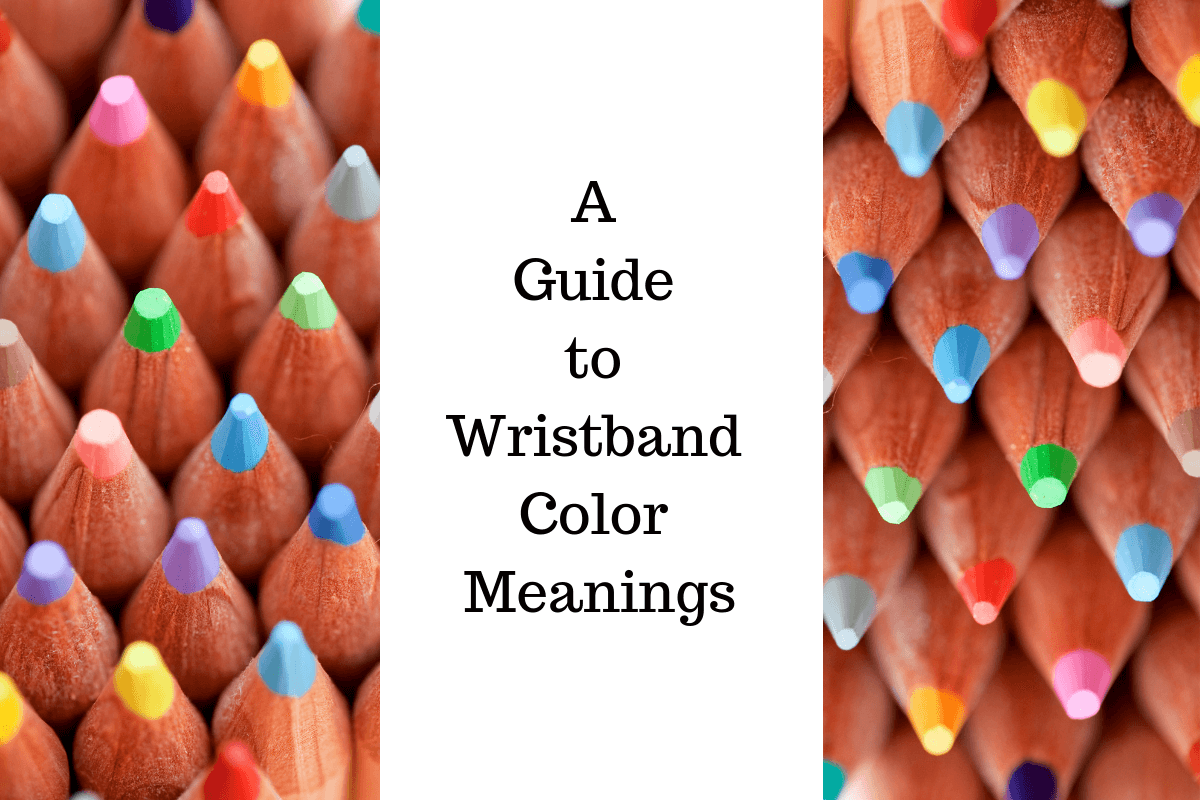 ---
Welcome to our second wristband blog post! Thank you for joining us as we navigate this new adventure of blogging. We are so glad to share this with you.
Because we love our customers, we decided this week to give you a guide to our colorful wristbands. Each color listed are a glimpse of all the colors we offer at RapidWristbands.com. Each wristband color has a meaning, and more often than not, they correspond with an awareness topic. Read below to see which meaning and awareness topic corresponds with its color, listed in the order of a rainbow.
Red

Meaning: Passion, energy, ambition. Can also represent anger.
Heart Disease/Disorders
Addiction/Drug Addiction/Substance Abuse
Red Sand Project
Red Ribbon Week
HIV/AIDS
Burgundy

Oral, Head, and Neck Cancer
Meningitis
Aneurysm
Pink

Meaning: Love and nurturing. Can also be girlish.
Breast Cancer
Women's Health
Hot Pink

Cleft Palate
Inflammatory Breast Cancer
Stop Gendercide
Orange

Meaning: Social communication.
Leukemia
Kidney Cancer
ADD/ADHD
Hunger/World Hunger
Poverty
Human Rights
Multiple Sclerosis
Self-Harm/Self-Injury
Yellow

Meaning: Optimistic and cheerful. Represents the mind.
Childhood Cancer
Bone Cancer
Bladder Cancer
Sarcoma
Suicide Prevention
Missing Children
Black and Yellow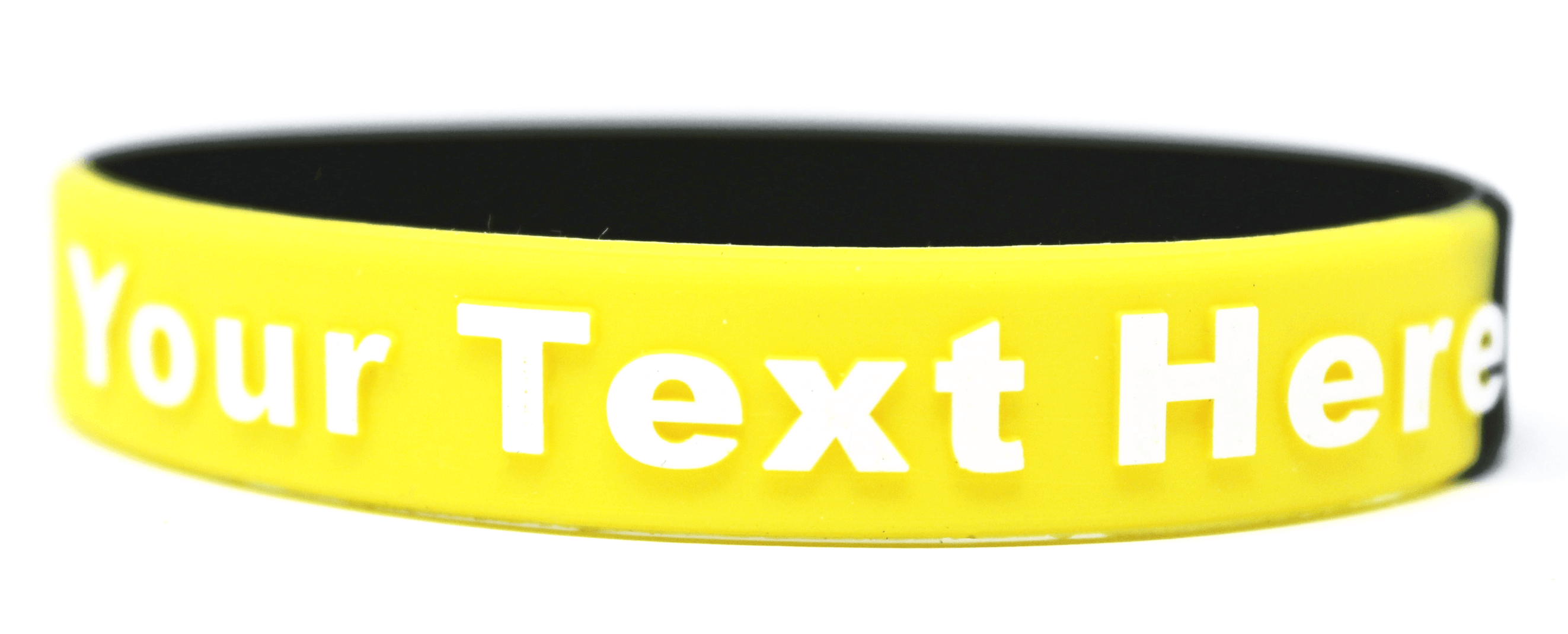 Teal
Ovarian Cancer
Cervical Cancer
OCD
Rape
Sexual Assault
Tourette Syndrome
Green

Meaning: Balance and growth. Can also represent greed.
Liver Cancer
Eye Cancer
Genocide
Natural Disasters
Cerebral Palsy
Bipolar Disorder
Global Warming
Light Blue

Prostate Cancer
Foster Care
Men's Health
Pro-Choice
Down Syndrome
Blue

Meaning: Spirituality, grace and truth.
Human Trafficking
Colon Cancer
Child Abuse
Animal Rights
Purple

Meaning: Imagination and creativity. Can also mean royalty.
Pancreatic Cancer
Relay For Life
Lupus
International Women's Day
Homelessness
Animal Protection and Welfare
Domestic Violence
Lavender

General or Non-Designated Cancer
Rainbow

White

Meaning: Purity and innocence.
Lung Cancer
International End of Violence Against Women
Victims of Terrorism
Gray

Meaning: Compromise or indecision. Can be unemotional and detached.
Brain Cancer
Personality Disorders
Allergies and Asthma
Black

Meaning: Mystery, secret, hidden.
Skin Cancer/Melanoma
Mourning/Loss of a Loved One
Brown

Meaning: Down-to-earth, protection, comfort.
Anti-Smoking
Colorectal Cancer
Red, White, and Blue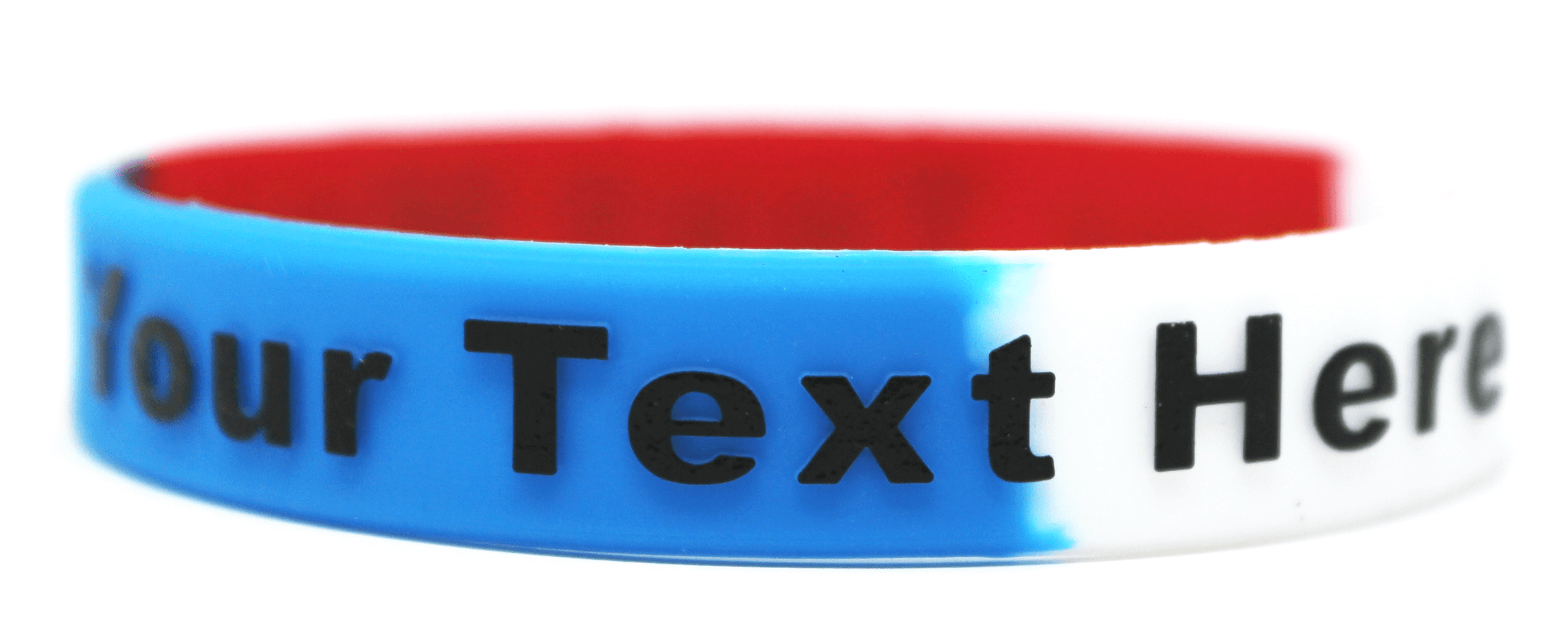 To order your colored wristband, click the button below! In addition, clickhereif you're interested in learning more information about awareness.