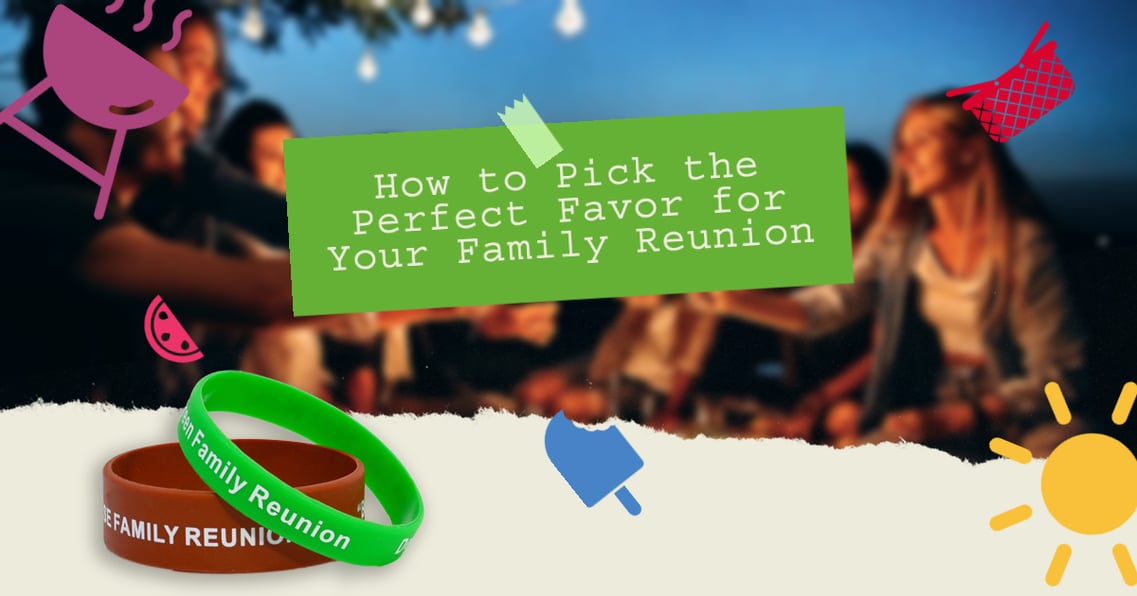 Figuring out the best family reunion gifts and favors for your event
A family reunion can be a special and unique way to hold an event and connect with family members you don't get to see that often.
But when it comes to your reunion favors, what do you bring? And how do you keep that cost low when considering how many guests you'll have to provide them for?
Everyone expects gift bags, photos, mugs, etc., but what if you could make a personalized and custom item with a design that you choose that's truly special to create and save memories of the event for your family?
Sounds pretty good, right? That's the magic of customizable wristbands.
But before we dig into how you can easily turn your ideas into a wristband reality, let's dig into some common questions about the family reunion tradition.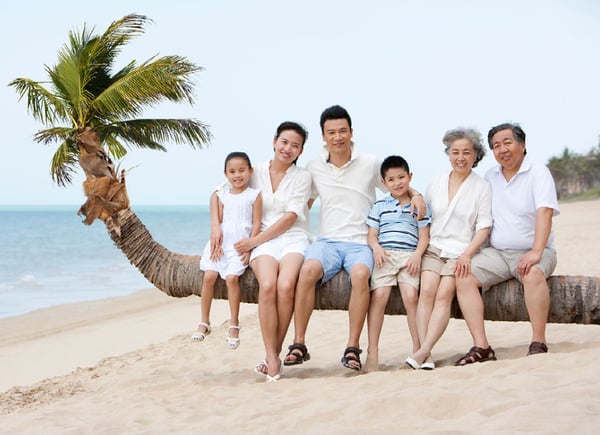 What month should you hold a family reunion?
When planning family reunions, considering the perfect timing for your event is key. You want to make sure the weather is appropriate for your guests' comfort while still giving them room for the reunion event in their busy schedules.
You want your reunion to be just perfect!
Summer sun + Family Reunion = Fun for Everyone
One of the most common seasons to hold these kinds of reunion events is during the Summer.
Kids are home free on break from school, many families are already planning to go on cross-country road trips, and the Summer weather makes it easy to organize fun and free outdoor events.
And speaking of fun outdoor events, remember that wristbands don't have to just be something you give as gifts. They can also be used as tools for determining sides and teams in games and activities!
You might even create a unique design for each team, or give them a unique color. Go wild when you customize your design and give a personal look relating to their team color onto their wristbands.
We love to see how creative our customers get during the design process. You'd be surprised what kind of intricate designs can be translated onto silicone wristbands, and that's a quality well-suited for something like a family reunion!
Have yourself a cozy little Family Reunion
While less common, some families choose to hold their reunion during the Fall or Winter since the weather can be a little easier to manage (especially if you live down south).
Picture this; the entire family together holding mugs of warm coffee (or cocoa for the kids) when the temperature's low as you share old memories and create new ones that will last a lifetime.
How do you pay for a family reunion?
There are several things to keep in mind when considering who should pay for your family reunion:
Was it held at a venue? Was the food catered? Is your budget high or relatively low? Did you pay a designer to create and provide the menu, paper decorations, plastic silverware and other items, print invites, etc.?
It can be easy for the price of a reunion to add up!
Split the cost of your event evenly
Unless you have a family member host it at their home and find someone who'll provide everything else for free, most family reunions keep the cost low and manageable by splitting it among each individual family or attendee. That way you won't end up with one family footing the bill for the entire event!
Hold a family Bake Sale or Heirloom Auction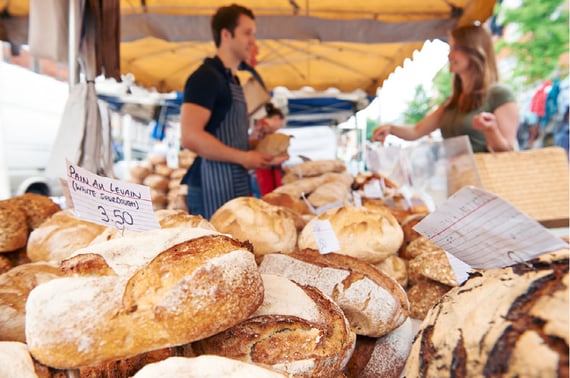 It's the same idea as above, but this way you can make it into something a little more fun than just passing around a fundraising bucket!
Maybe Grandpa needs to thin out his collection of woodworking tools but still wants to keep them in the family. Or maybe you've always heard stories about Great-Aunt Martha's award-winning Chicken Kiev but never had the chance to make or try it yourself. Well, with this option now you can, all while helping raise money for your reunion at the same time!
Make your richest relative pay for it
C'mon, you know we're all thinking it. Besides, do they really need a second leased Porsche? I say no, the memories you'll create at your reunion are far more valuable. And don't feel bad for asking, you guys are related after all. They can afford to provide their relatives with a few free meals!
Wristbands as Last Minute Family Reunion Gift Ideas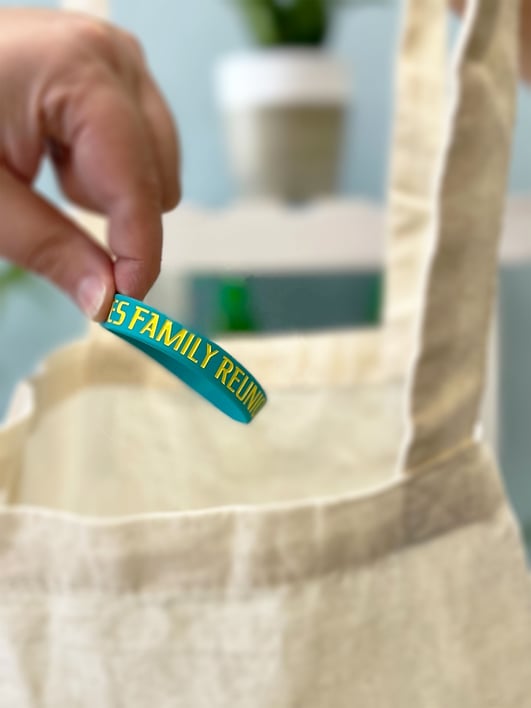 When it comes to family reunion gift ideas, everyone seems to make the same choices from the same categories every time for party favors, no matter where they shop around:
Mugs

Photos

Personalized Water Bottle

Candy

Personalized Shirts or Clothing

Personalized Keychains

Plastic Frisbees

Gift Bags, possibly a Tote
What if I told you there was a more unique option?
Commemorate your reunion with personalized wristbands
It can be tough to figure out the best way to gift your guests reunion favors they'll truly love and keep around. Personalized custom wristbands make it easy to commemorate your reunion with something you can easily add to gift bags for your family.
Make a truly unique family reunion gift
Choose from any color, any design, you can even add custom artwork or promote your family business! You can also have your wristbands converted to keychains or have them engraved with your family name or crest.
The options to personalize your favors are endless!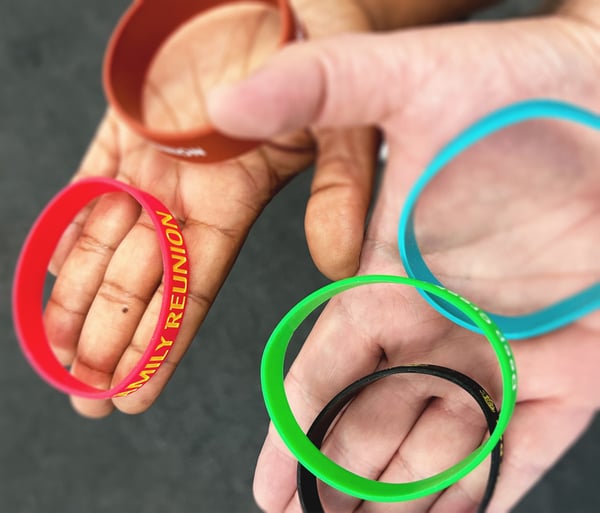 Where to buy custom family reunion favors
So now you've got your reunion planned and everyone has lined up their schedules for it, but you're still on the search for low cost family reunion gift ideas and reunion favors to be placed in bags for everyone to take home.
Well, search no longer!
Rapidwristbands has you covered
Our silicone wristbands are the perfect items for family reunion gift ideas!
We can take any idea you have in mind and work with you to customize your reunion favors however you want. Your order can even include custom artwork, individually packaged bags (as well as individual bags with custom print), or glow-in-the-dark colors for those warm Summer nights.
Have a family business? We can help you promote that too! The ways in which you can customize your wristbands are practically endless.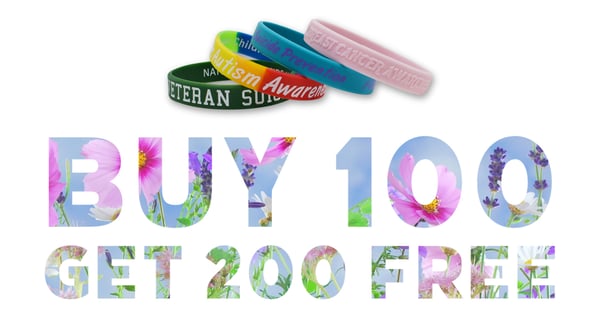 And what if you have a really big family? We've got you covered for that as well, with our Buy 100 Get 200 Free promotion. Wristbands are already a great low-cost option, but with the 200 Free add-on you'll have all the favors you need!
Bring a family reunion gift they'll always remember
Since they're naturally water-proof and sweat-proof, our silicone wristbands are also a great choice for Summer reunion favors. Personalize them with bright colors and text options such as Light Blue or Hot Pink to stand out in the crowd!
Our silicone wristbands are tough and ready to stand up to the elements, as well as standing the test of time and providing you and your family with a keepsake that'll last for years.
It's your family reunion, have fun with it!
A family reunion isn't usually something that happens every year. The memories you create will be special and unique and there's no substitute for them. You'd bottle these moments if you could.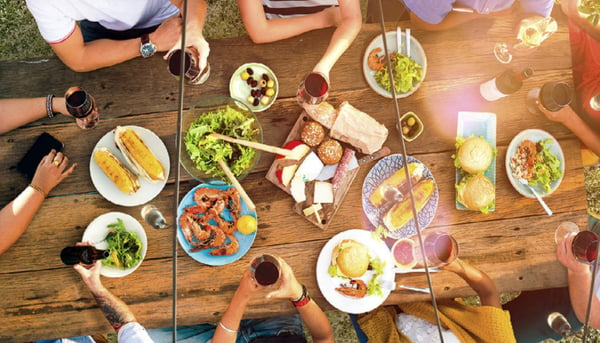 This is an occasion you'll all want to remember forever, so you'll want to make the most of it however you can and we want to help you with that in any way we can!