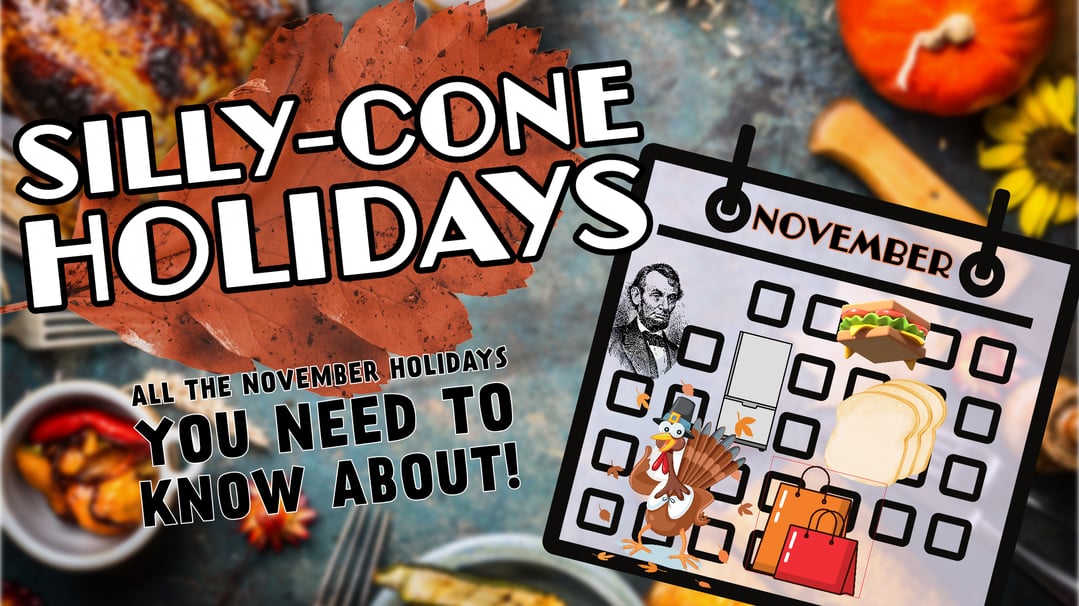 Here at RapidWristbands, we get wristband design inspiration from the big national holidays just like everyone else... but what about the lesser-known holidays?
October was great, but now it's November's time to shine. Let's dive into the special days and November holidays of this month's calendar!
November 1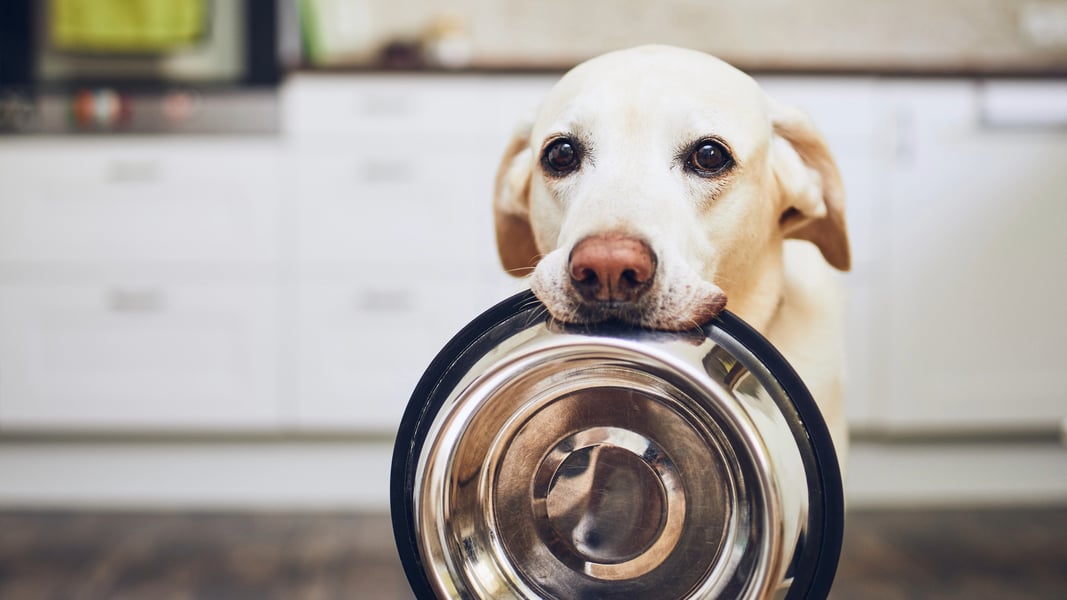 National Cook for Your Pets Day
Start the holidays by getting out your chef's apron on November 1! National Cook for Your Pets Day is all about treating Fido and Whiskers to some home-cooked goodness, making mealtime a paw-some culinary adventure!
Lung Cancer Awareness Month
November 1 also marks the beginning of Lung Cancer Awareness Month, dedicated to shining a spotlight on one of the most common and deadly cancers. For more info on what you can do for this awareness event, check out our Lung Cancer Awareness Month blog.
November 2
National Deviled Egg Day
This cherished appetizer has been stealing the spotlight at gatherings for generations, and this Thursday it's all about egg-spressing your love for the creamy, tangy delight that is the deviled egg.
November 3
National Sandwich Day
Who knew that slapping fillings between bread could lead to its own national holiday? Grab your favorite ingredients, make a sandwich, and give a nod to this unsung hero of quick meals everywhere.
Famous Birthday: Dolph Lundgren (Actor)
Friday also sees the 66th birthday of 1980s action movie legend Dolph Lundgren. In addition to fighting both Rocky and Rambo onscreen, offscreen Lundgren also holds a Master's Degree in Chemical Engineering!
November 4
Common Sense Day
Common Sense Day highlights the importance of practical judgment and everyday wisdom. It's a day to appreciate clear thinking and the straightforward decisions that guide our daily lives.
November 5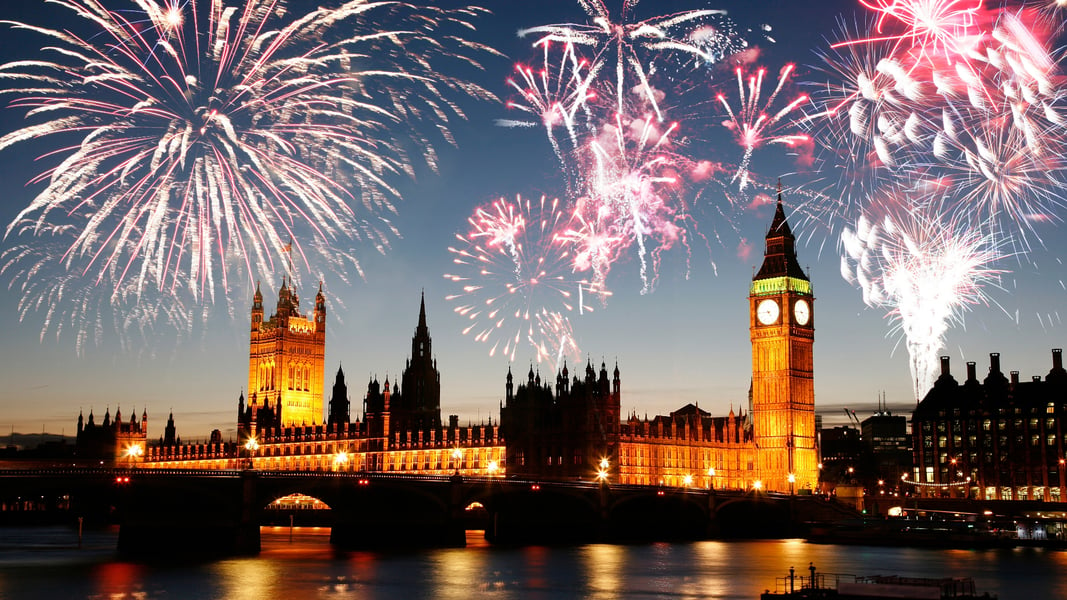 Guy Fawkes Day
Also known as Bonfire Night, this Sunday November 5 commemorates the foiling of the Gunpowder Plot to blow up the British Parliament in 1605. It's a day when people across the United Kingdom light bonfires and set off fireworks, remembering "the last man to enter Parliament with honest intentions".
November 6
This Day in History: Abraham Lincoln becomes the 16th US President
On this day in 1860, Abraham Lincoln was elected the 16th President of the United States. He would later face the enormous challenge of leading the nation through the tumultuous Civil War.
November 7
International Merlot Day
On Tuesday, wine enthusiasts raise their glasses for International Merlot Day. This versatile red wine, known for its lush, velvety texture and plum-like flavors, takes center stage, reminding many why it's a beloved staple in wine collections around the world.
November 8
This Day in History: William Roentgen discovers X-Rays
On November 8th, 1895, William Roentgen stumbled upon a mysterious type of ray that could pass through solid objects, revealing the structures inside. Thanks to Roentgen's serendipitous find, X-rays are an invaluable tool in hospitals and clinics around the world.
November 9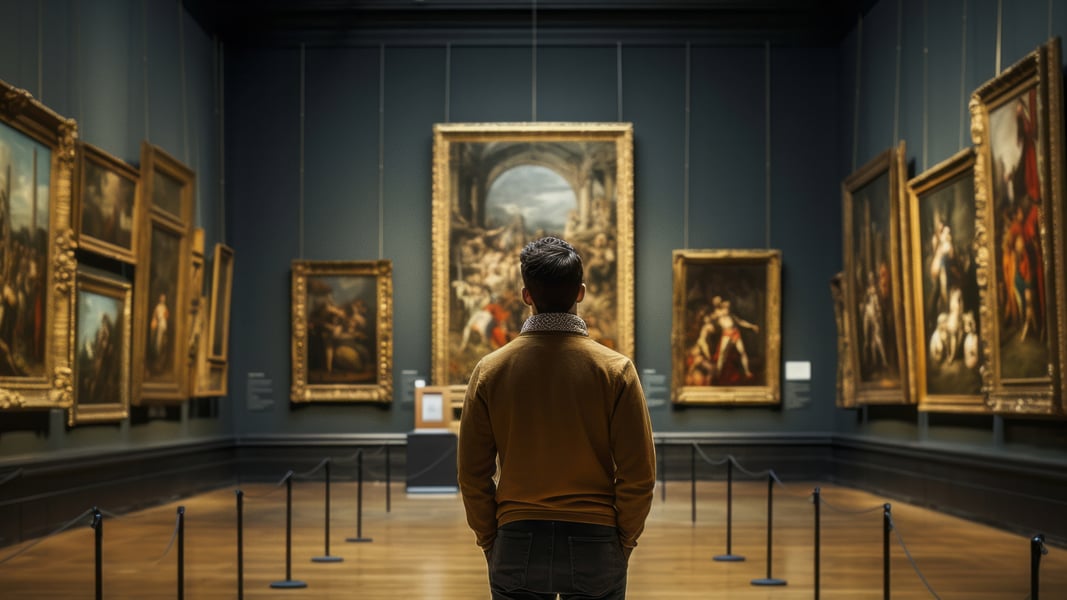 Go to an Art Museum Day
This holiday encourages everyone to immerse themselves in the world of art. Whether you're a seasoned art connoisseur or can't tell a Monet from a Manet, there's no better time to celebrate the creativity, brush strokes, and visions that artists bring to canvas and culture.
November 10
National Vanilla Cupcake Day
Celebrate the simple yet delightful flavor that's been the backbone of birthday parties and casual dessert sessions. While other cupcake flavors might try to steal the spotlight, there's no denying the timeless appeal of a classic vanilla cupcake.
November 11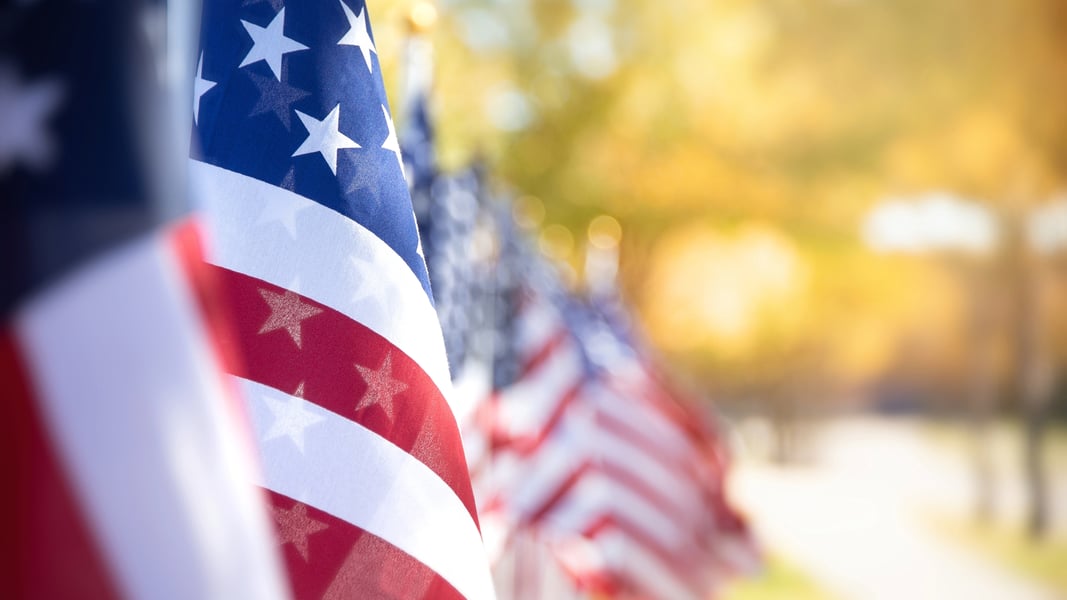 This Day in History: The End of the First World War
Veteran's Day
November 11th marks the day the guns fell silent, concluding the First World War. On this day in 1918, an armistice was formally agreed upon, ending years of strife and ushering in a fragile peace. This date serves as a solemn reminder of the courage and sacrifices of those who fought and the immeasurable cost of war. In the US we commemorate the date as the Veteran's Day holiday.
November 12
National French Dip Day
On November 12, we toast an iconic and savory sandwich born in the early 20th century. This delicious roast beef sandwich, paired perfectly with a side of hot au jus, has tantalized taste buds for decades, proving that sometimes it's all about the dip!
November 13
Sadie Hawkins Day
On November 13, we celebrate Sadie Hawkins Day, a playful nod to breaking free from traditional dating roles. Inspired by the "Li'l Abner" comic strip in the 1930s, this national day encourages everyone, regardless of gender, to take the initiative and step outside of societal norms, reminding us that it's always okay to chart your own path in matters of the heart.
November 14
Famous Birthday: King Charles III
Ascending to the throne after his mother, Queen Elizabeth II, Charles continues the British monarchy's storied legacy, carrying with him both the weight of tradition and the promise of a modern reign.
November 15
National Philanthropy Day
National Philanthropy Day celebrates the impactful contributions of individuals and organizations dedicated to bettering their communities. Their selfless acts embody the spirit of generosity and compassion.
National Clean Out Your Refrigerator Day
It's National Clean Out Your Refrigerator Day! Time to wrangle those mystery leftovers and carve out space for your upcoming Thanksgiving feast. Who knew the road to turkey and pie started with... wait, is that last year's cranberry sauce?
November 16
International Day for Tolerance
This Thursday we observe International Day of Tolerance, a holiday emphasizing the importance of understanding and harmony amongst diverse cultures and communities. Founded by the United Nations, this day reminds us of the value of mutual respect in building a more inclusive and equitable world.
November 17
National Homemade Bread Day
Want to impress your family at Thanksgiving Dinner? This November holiday will get you in the breadmaking mood! Perfect your Thanksgiving roll or bread recipes on this national day devoted to the traditional baking of homemade bread!
Take a Hike Day
Don't worry, it's not an insult! Rounding out this week's national days is a holiday devoted to enjoying the great outdoors. Pack a bag, fill your canteen, and head out into the wilderness to enjoy the splendor of nature for a day.
November 18
National Adoption Day
On Saturday November 19, National Adoption Day shines a light on the significance of giving children in foster care a permanent and loving home. Celebrated annually, this day has been instrumental in finalizing thousands of adoptions.
November 19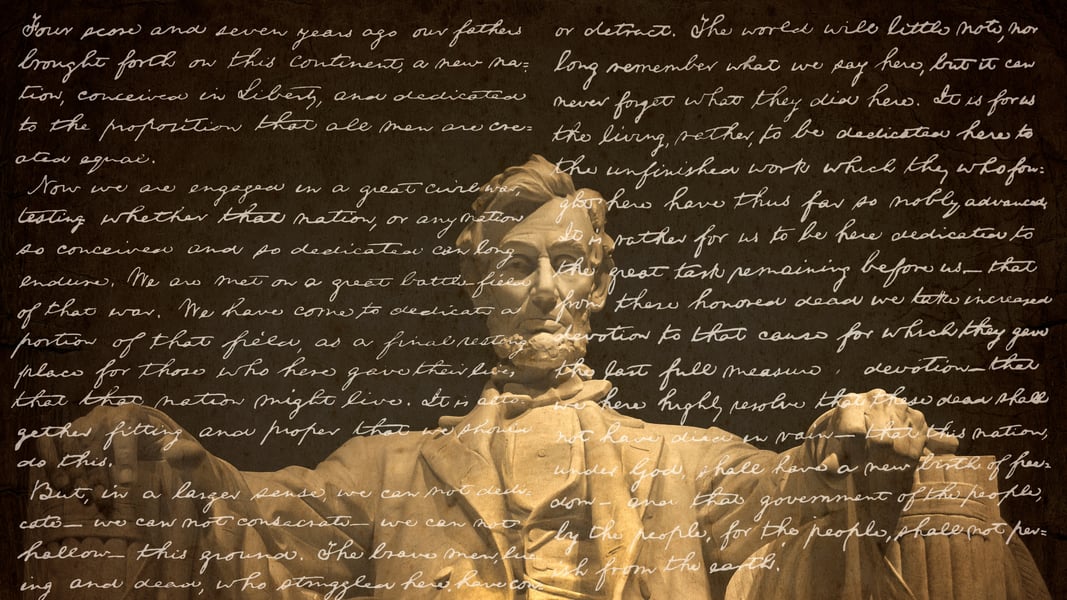 This Day in History: Lincoln delivers his Gettysburg Address
On November 19, 1863, President Abraham Lincoln delivered the Gettysburg Address, a brief yet profoundly impactful speech, amidst the Civil War. At the dedication of the Soldiers' National Cemetery in Gettysburg, Pennsylvania, Lincoln's poignant words underscored the importance of unity, freedom, and the enduring principles upon which the nation was founded.
November 20
National Transgender Day of Remembrance
On Monday, we observe National Transgender Day of Remembrance, a somber day dedicated to honoring and memorializing those who have been lost to anti-transgender violence and discrimination. This day serves as a powerful reminder of the ongoing struggles faced by the transgender community and the importance of striving for acceptance, understanding, and equality for all, regardless of gender identity.
November 21
World Television Day
Recognized by the United Nations, this day highlights the power of television in presenting global issues, informing the masses, and shaping public opinion. It's also a nod to the role it plays in educating and bridging cultures worldwide.
National Gingerbread Cookie Day
These spiced delights have been warming hearts and hearths for centuries, evolving from medieval Europe to become a holiday staple around the world. So, grab a gingerbread cookie (or two)!
November 22
Go for a Ride Day
What better excuse do you need to break the monotony and explore? Whether you choose to hop on a bicycle, take a leisurely drive, or simply go for a calming walk, today's the day to embrace the journey.
November 23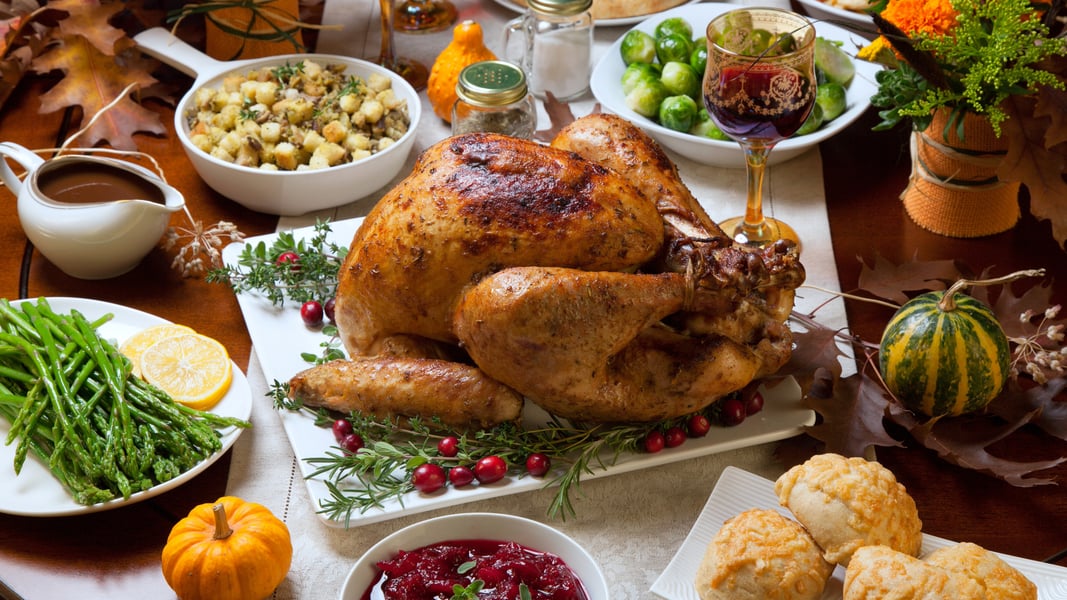 Thanksgiving Day (United States)
November 23 marks Thanksgiving Day in the US, a cherished tradition filled with the tantalizing aroma of roasted turkey, buttery mashed potatoes, and rich pumpkin pie. It's a time to embrace gratitude, share delectable dishes, and create cherished memories with loved ones.
National Cranberry Day/ Eat a Cranberry Day
While that succulent turkey usually takes center stage at Thanksgiving, let's not forget the unsung hero of the holiday spread; cranberries! These little red gems add a delightful burst of flavor to the Thanksgiving feast, ensuring they're much more than just a side dish.
National Cashew Day
These crescent-shaped treats are not only great for snacking but can be a delightful addition to your Thanksgiving dishes. Think cashew stuffing, cashew gravy, or even a sprinkle over your green beans. This National Cashew Day, as you set the Thanksgiving table, consider giving a crunchy twist to your traditional recipes with the rich and buttery goodness of cashews.
November 24
Black Friday
On November 24th, the shopping world gears up for the biggest sale event of the year: Black Friday. Originating as the day following Thanksgiving, it marks the start of the festive shopping season, with retailers offering massive discounts.
But why jostle in long queues when you can beat the crowd? Don't forget, our Black Friday Early Access VIP page is waiting to give you a head start. Secure your VIP status, and take the stress out of your holiday shopping!
Native American Heritage Day
On November 24, we recognize Native American Heritage Day, paying homage to the original inhabitants of this land. Long before anyone else set foot here, Native peoples established vibrant cultures, traditions, and histories that are deeply woven into the very fabric of America. Today, we honor and celebrate the profound legacy and ongoing influence of these indigenous communities.
November 25
Small Business Day
The Saturday after Black Friday is traditionally a day when holiday shoppers are encouraged to patronize the local small businesses in their area for Small Business Day. It's a great way to foster local economic growth and even track down a unique holiday gift that can't be found anywhere else!
And as a small local business ourselves, we encourage you to shop small this Saturday!
National Parfait Day
Sweet layers come to the spotlight with National Parfait Day this Saturday! Originating from the French word for "perfect", parfaits traditionally layer ice cream with fruits and nuts. Today, whether it's yogurt-based breakfast versions or decadent dessert delights, parfaits offer a customizable treat that's as pleasing to the eyes as it is to the taste buds.
November 26
National Cake Day
Whether you prefer frosted, layered, rolled, or bundled in a cute cupcake form, today's the day to indulge without the excuse. Grab a fork and dig in!
November 27
Famous Birthday: Bruce Lee (Actor, Martial Artist)
November 27th marks the birthday of the legendary Bruce Lee. Renowned globally for his unparalleled martial arts prowess and philosophical insights, Bruce Lee's Hong Kong action movies and Jeet Kune Do martial arts revolutionized film and sports, inspiring generations to come.
Fun fact: last October also saw the 52nd anniversary of the release of The Big Boss, Lee's first major Hong Kong film!
November 28
National French Toast Day
The most maple-tastic of all the November holidays, National French Toast Day is devoted to that wonderful melding of bread, egg, syrup, and powdered sugar. We have no idea if it's actually French or not, but we do know that it's delicious and simple to make!
November 29
Famous Birthday: Chadwick Boseman (Actor)
On November 29th, we remember Chadwick Boseman. Beyond his memorable on-screen roles, he embodied strength and determination, continuing his artistic journey even while silently battling cancer.
November 30
National Mousse Day
Dive into the delightfully airy world of National Mousse Day. Whether you prefer a classic chocolate or a zesty fruit flavor, this light and creamy dessert has a way of making any meal feel gourmet. Perfect excuse for an indulgent treat!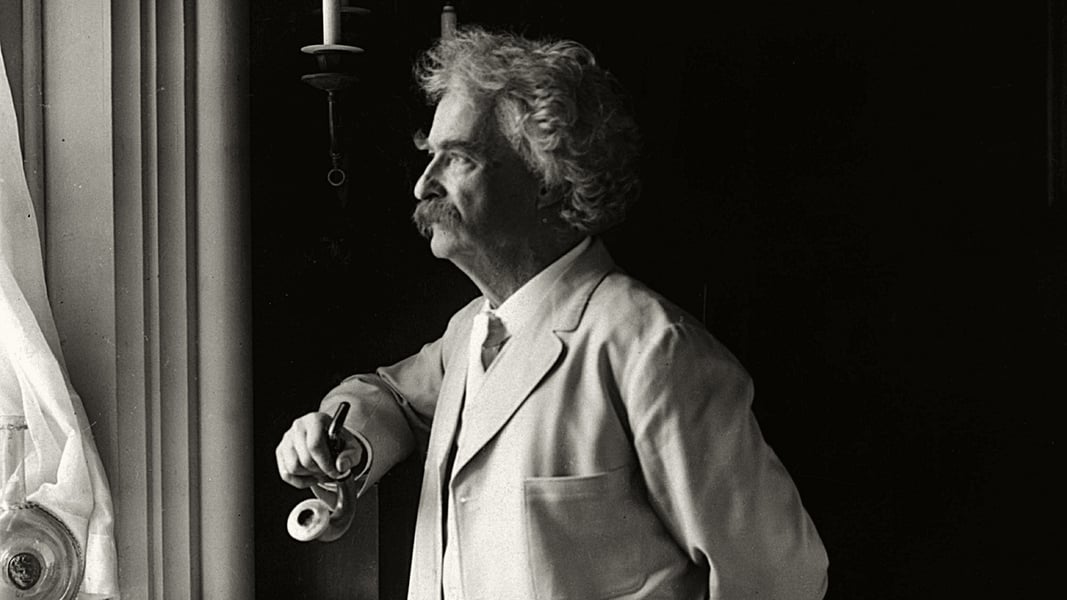 Famous Birthday: Mark Twain (Author)
On November 30th, we commemorate the birthday of the legendary Mark Twain, the man who once said, "Age is an issue of mind over matter. If you don't mind, it doesn't matter." Samuel Clemens, known by his pen name Mark Twain, gifted us with timeless tales like "The Adventures of Huckleberry Finn" and "The Adventures of Tom Sawyer". His wit, humor, and sharp observations about society have made his works an essential part of American literature.
As we wrap up this month's journey through notable November dates, let's take a page from Twain's book – embracing both humor and reflection as we head into the end of the year. Remember to cherish the stories that shape our world and the narratives we create each day. Here's to another month of history, celebrations, and the tales yet to be told!